Win new valuation clients by leveraging and looking
Politicians and pundits debating these days how candidates can win will often discuss the importance of "playing to the base," that core group of supporters who will be loyal voters and will evangelize for the candidate. At the same time, campaign players and watchers also acknowledge that it's important to reach out to voters who perhaps previously never considered the candidate in order to expand the pool of likely supporters.
In the same way, valuation professionals should leverage their existing networks while also looking externally for new sources of prospects if they want to grow their valuation business, according to a recent webinar hosted by Sageworks Valuation Solution.
Winning new business is of primary concern to valuation professionals. In the AICPA's 2013 Forensic and Valuation Services Membership Top Issues Survey, bringing in new clients was the top issue among CPAs in firms ranging from sole practitioner to large full-service public accounting firms and in forensic and valuation specialty practices.
This isn't surprising, considering valuations can often be a one-and-done kind of engagement – unlike many traditional accounting services, such as tax preparation and auditing where compliance requires clients to have the work performed annually. Efficiency of scale also motivates some valuation professionals to win new business.
"Profitability for you can really increase if you scale efficiently," said Nick Lowenstein, a regional consultant for Sageworks Valuation Solution, during the webinar.
"Profitability for you can really increase if you scale efficiently." – Nick Lowenstein, regional consultant for Sageworks Valuation Solution
Lowenstein and Rick Spence, a business speaker, writer and consultant specializing in entrepreneurship and business growth, encouraged valuation professionals to leverage existing networks by targeting current clients of other services offered by the firm, such as tax preparation.
Leverage your existing network
"Your job is not to sell them something they don't want," Spence said. Instead, if valuation professionals can help owners realize the value of a valuation as a business planning tool by asking smart questions, it will help the owner "come to their own realization that they need a valuation and additional services."
"You are selling growth and hope," he added.
Keeping in touch with former valuation clients is also important in order to get repeat business from those clients and to get referrals. Lowenstein suggested reaching out quarterly to previous valuation clients with emails, affordable direct mail or seasonal advertising.
Lowenstein and Spence also provided advice for identifying business valuation opportunities long before a business owner contacts anyone by looking outside of the practice.
Look outside your current network
Many external organizations or professionals frequently deal with businesses that might need a valuation. Valuation professionals can try to meet and network with professionals in, for example:
ESOP organizations

, which work with firms that have employee stock ownership plans. ESOP plans necessitate valuations for regulatory compliance. 

Divorce attorneys

, especially law firms that specialize in divorce but don't have a business valuation expert on staff. 

Private wealth managers

.

Local banks

, which might outsource valuations for small business loans.

Small Business Development Centers

, which help local entrepreneurs plan and build their businesses. 

Family business associations

(Family Business Associations by state, local Family Business Alliances, Family Business Network, CAFÉ in Canada, etc.).
For more specific tips on winning business valuation engagements, listen to a complimentary replay of the webinar, "How to find new business valuation clients."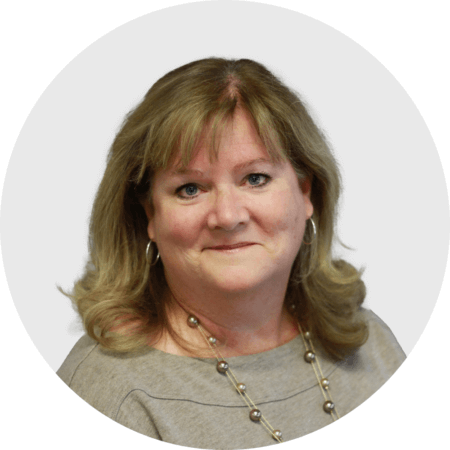 Mary Ellen Biery
Senior Strategist & Content Manager
Mary Ellen Biery is Senior Strategist & Content Manager at Abrigo, where she works with advisors and other experts to develop whitepapers, original research, and other resources that help financial institutions drive growth and manage risk. A former equities reporter for Dow Jones Newswires whose work has been published in