Writing a business valuation report clients will want to read
Americans spend a lot of time each year planning how to grow their retirement savings in 401(k) plans or other investments. But business owners, who typically have more than half of their net worth tied up in their businesses, may not devote a similar level of attention to ensuring their top asset is worth what they hope it will be when they're ready to liquidate their ownership stake.
Tim McDaniel, principal and director of business valuations for Rea & Associates, says that constraints on an owner's time and mindshare, as well as their uncertainty about which actions will actually help, can leave business owners in a financial bind when it comes time to exit.  "There's a huge opportunity for all of us in the valuation field to assist our owners in valuations and in succession and exit planning," McDaniel said during a recent webinar hosted by Sageworks.
Valuation reports, the key deliverable of valuation engagements, provide the unique opportunity for valuation professionals to help reframe the owner's perspective for treating their business like an investment. Assuming the engagement isn't prompted by a sole owner's imminent exit, the client may find the analysis and findings of the valuation report useful for guiding the business in coming years. In other words, when used as a business roadmap, the valuation report can open doors to periodic meetings and advisory engagements aimed at improving revenue, lowering costs and generally boosting the enterprise value.
At the end of the valuation engagement, the client has a report that contains valuable insight into the current state of the business and where to go from there.
Instead of merely looking at the report as a box to check off on the valuation professional's "To Do" list, advisors can approach the valuation report as a springboard for additional advisory engagements. Clients seeking a valuation due to ESOP requirements, tax planning needs or to obtain financing may not realize that undergoing a valuation can reveal opportunities to expand future enterprise value. The valuation may unearth certain aspects of the business that are hurting its value, and the business advisor could provide owners with remedies for eliminating or reducing negative impacts.
Professional standards, including the AICPA's SSVS No. 1, lay out the ethical behavior and standards for structuring and completing valuation reports for a calculation or valuation engagement. As a result, practitioners may be limited by how much a certain report section can deviate from the content described in these standards. However, SSVS No. 1, for example, provides only general guidance for the section providing financial analysis. This leaves room for valuation professionals to provide the kind of analysis that helps business owners understand what factors have led to their current business valuation.
"There's a huge opportunity for all of us in the valuation field to assist our owners in valuations and in succession and exit planning." — Tim McDaniel, principal and director of business valuations for Rea & Associates
How do valuation professionals create the capacity to generate this ample contextual advice about the value of the company? One option is to utilize automated solutions to handle basic calculations and other routine, time-consuming steps of a valuation. This can leave more time and mindshare for applying analytical skills and professional judgment to the analysis aspect of the engagement, a change that optimizes your valuation practice.
In addition, one of the major benefits of business valuation technology is that it enables users to write a report while working through the income, market or asset approach. Using a solution with a Microsoft Word plug-in that can generate tables, comments and other aspects of the report while performing the analysis in the cloud is a significant time-saver. Such a solution also enables professional reports that are customized for each client.
Business valuations can be expensive, so business clients want to get the most out of them. By looking at the valuation report as a springboard for helping increase the asset's value, valuation professionals can ensure they deliver the expected value to each client. In the process, additional advisory service opportunities may be generated.
Additional Resources
Webinar: Teaching your clients to treat their business like an investment
Practice Aid: 8 Fundamentals for Increasing the Value of Your Client's Business 
Sageworks Valuation Solution
Sageworks Valuation Solution is a web-based, business valuation solution that helps firms streamline workflow, scale existing processes and increase realization rates. Explore features and benefits by watching a one-minute walkthrough video.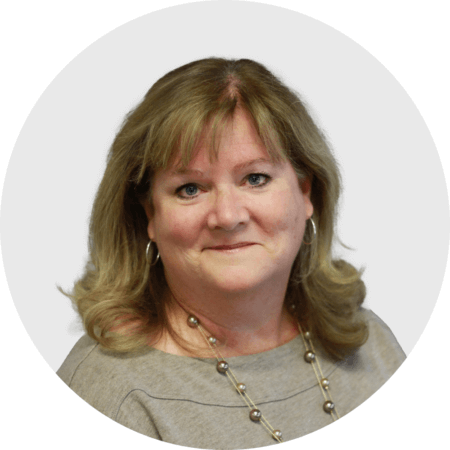 Mary Ellen Biery
Senior Strategist & Content Manager
Mary Ellen Biery is Senior Strategist & Content Manager at Abrigo, where she works with advisors and other experts to develop whitepapers, original research, and other resources that help financial institutions drive growth and manage risk. A former equities reporter for Dow Jones Newswires whose work has been published in