Elder Financial Exploitation – The Hidden Crime
Elder financial exploitation is a growing concern in our communities, and the more the U.S. population ages the faster crimes against the elderly will grow. Financial institutions have a unique position to observe this early and stop the activity prior to a victim being left financially destitute. In fact, in most states financial institution employees are mandatory reporters of elder abuse. This session will help you identify elder financial abuse in your community and help stop it before it's too late.
Join to learn:
Learn the red flags of elder financial exploitation
How to train your front-line staff in identifying this crime
When and how to properly file a SAR in an elder financial exploitation case
Who to report in your state(s) and whether you're a mandatory reporter
Elder Financial Exploitation – The Hidden Crime has been approved for 1.25 CAFP, 1.25 CFSSP, 1.25 CRCM, and 1 CAMS credits. This statement is not an endorsement of this program or its sponsor. Elder Financial Exploitation – The Hidden Crime has also been submitted to the ACFCS for CE credit review and is pending approval.
Guest Presenter:
Rachel Portnoy is a Licensed Master Social Worker, having received her BSW and MSW from the University of Texas at Austin in 2001 and 2003 respectively. Ms. Portnoy has been the Community Liaison for Adult Protective Services (APS) since 2005. In this position Rachel works with the community to build awareness of elder abuse, neglect, and exploitation through education and collaborations with other community organizations. Prior to her work with APS, Rachel was a case manager with Harris County Guardianship Program, acting as the legal guardian for developmentally disabled adults and the elderly who are incapacitated. Ms. Portnoy has been a member of the UHD BSW faculty as an adjunct professor, as well as lecturing at Texas Southern University and Texas A&M University-Central Texas in their accredited BSW programs. Rachel Portnoy is an experienced public speaker, a member of many councils and non-profit boards, and volunteers with various local organizations in an effort to affect positive change in the community.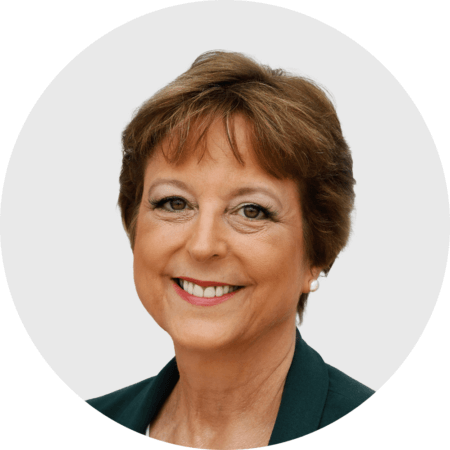 Terri Luttrell, CAMS-Audit, CFCS
Compliance and Engagement Director
Terri Luttrell is a seasoned AML professional and former director and AML/OFAC officer with over 20 years in the banking industry, working both in medium and large community and commercial banks ranging from $2 billion to $330 billion in asset size.