4 Traits of quality industry data for valuing a business
By Erik Lively, Regional Valuation Consultant, Sageworks
Accountants and other financial professionals know that the quality of industry data can make a substantial difference in business valuation services, whether it's for a valuation engagement or for a calculated value to help develop a business improvement plan.
Good industry data can make the process of developing a business valuation easier, and it can provide confidence in the final or calculated value. After all, a major part of valuing a business is evaluating how the subject company's performance is now and how the forecasted performance compares with others in the industry.
Sub-par data, on the other hand, can result in additional hours of calculations and industry analysis, as well as anxiety over adjustments made to financials and projections. Bad data can lead your analysis astray and waste your time and resources.
When selecting industry comparisons for valuations and other business advisory work, it makes sense to evaluate the data based on characteristics of accuracy, timeliness and relevancy so that you can have confidence in your projections, values and recommendations. Considerations related to how easy or difficult it is to integrate the data into a valuation report are also important.
Is it accurate? Industry data is meaningful only if it is reliable. Consider the sample size for the industry under review. Is it large enough to be representative of the broader population? Does your source of industry data filter it to ensure that data points falling outside statistically set bounds are omitted from the calculated averages (ratios)? 
It's also important, as the saying goes, to "consider the source" when you are evaluating sources for industry ratios. Were the financial statements used in calculating industry ratios compiled, audited or reviewed by an accountant, or did the companies self-report them as part of applying for a loan? Every data set has its own eccentricities related to how the sample is created, how outliers are determined and handled and how the data is generated, but learn enough about these aspects to feel confident you're getting good data.
Is it timely? Most businesses and industries are cyclical, at least to a certain extent. It's important to compare a company's current financial condition to the industry's current performance, and to do that, the timeliest data available is ideal. Ask data providers how current the data is and how often it is updated. Some automated valuation solutions incorporate data updated annually or based on prior years' tax returns, but other automated valuation solutions have real-time updates. 
Is it relevant? Appraising a house in Chicago based on sales of comparably sized houses in Tulsa, Okla., is unlikely to yield an accurate value. Neither would appraising a 5,000 square foot house based on the value of a couple of 2,500 square foot homes. Just as location and size matter in real estate, they also matter when comparing a business to industry peers for purposes of determining its value. Consider whether industry data used in valuations can be segmented by revenue size and geographic regions.
Is it easily integrated? A final consideration when evaluating the quality of industry data is your ability to integrate industry ratios into your forecasts and reports easily and without risking the introduction of errors. The very nature of many valuation processes — copying and pasting from spreadsheets, calculating your own industry ratios, multiple team members entering data — increases the likelihood that mistakes can slip into the report. Indeed, a 2008 analysis of multiple studies on spreadsheet errors found that 88 percent of spreadsheet documents audited in those studies contained errors. To combat this, valuation professionals often spend hours proofing their documents.
Automated valuation solutions that use data feeds to import industry ratios directly into the report can reduce errors and save time in performing compliant valuations. With many valuations taking 30 to 40 hours each to complete, making the process more efficient can mean more revenue and profit for your firm's valuation services.
Utilizing industry data that is easily integrated, accurate, timely and relevant will make your business valuations more efficient and provide confidence in their accuracy and compliance.
For more information on leveraging quality industry data in your valuations, watch a video walkthrough of the Sageworks Valuation Solution.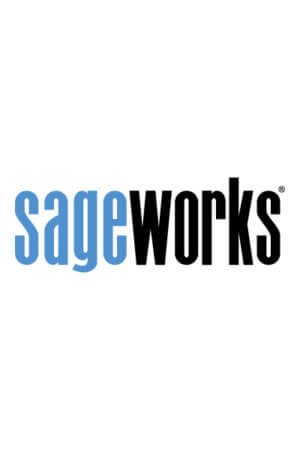 Sageworks
Raleigh, N.C.-based Sageworks, a leading provider of lending, credit risk, and portfolio risk software that enables banks and credit unions to efficiently grow and improve the borrower experience, was founded in 1998. Using its platform, Sageworks analyzed over 11.5 million loans, aggregated the corresponding loan data, and created the largest