FinCEN reissues real estate geographic targeting orders: What does this mean for you?
FinCEN's geographic targeting order has been updated. Read the blog post with updated information about the FinCEN GTO.
On November 4, 2020, the Financial Crimes Enforcement Network (FinCEN) reissued their Geographic Targeting Orders (GTOs) to include the same 12 metropolitan areas issued in May 2020. GTOs are authorized under the Bank Secrecy Act (BSA) to detect money laundering and other illicit activity through the purchases of real estate.  
The GTO requires U.S. title insurance companies, their subsidiaries, and agents, to determine the beneficial owners (natural person) behind certain entities used in "covered" residential real estate transactions, including cashier's checks, certified checks, traveler's checks, personal checks, business checks, money orders, funds transfers, or virtual currency. Previous GTOs have provided valuable information to law enforcement by following the funds used for various criminal activities, including foreign corruption, organized crime, and drug trafficking. 
Real estate purchases have been a successful vehicle for laundering money for many years, particularly through shell companies, which this GTO aims to negate. 
Cities included in the most recent GTO
Under the continuing GTO, which is in effect until May 4, 2021, the purchase price of residential real estate property remains at $300,000. The threshold amount was lowered in 2018, as it was determined that money laundering is widespread in accessible real estate, not only on higher-end properties.  
New York City and Miami were the original targets under the first order in 2016, but it has expanded periodically since then. The newest order includes:  
Boston

 

Chicago

 

Dallas-Fort Worth

 

Honolulu

 

Las Vegas

 

Los Angeles

 

Miami 

 

New York City

 

San Antonio

 

San Diego

 

San Francisco

 

Seattle

 

 
What does this GTO mean for your institution?
Financial institutions should have procedures in place to ensure detection of these transactions.

 


Whil

e

 the title insurance companies are required

 

to collect and report data on covered transactions, 

financial

 institutions should have

 procedures in place to ensure 

detection of 

these tr

ansactions

. Additionally, they should 

includ

e

reasonable due diligence to determine whether the activity would require suspicious activity reporting

.

 

 

Pay attention

 

to

 red flags for suspicious activity related to real estate purchases

.

 


These red flags include

cash 

p

ayments/payoffs on loans, early payoffs, large wire transfers for loan payment

,

 and other red flags for suspicious activity.

 

Monitoring systems, AML software, and bank procedures should automatically alert the BSA department to these types of activity.  

R

eal 

e

state lending BSA training should include GTO guidance

.

 


This training should 

specifically includ

e

 how to identify red flags at loan origination.

 

With the new Customer Due Diligence rule fully in force, beneficial ownership should be a given for all lines of 

business but

 

enhanced 

training 

on

 "why" collecting

 

beneficial ownership information is critical will equip your lenders with what they need to know to detect and report illicit activity.

 

 
FinCEN issued guidance in 2017 and FAQs for financial institutions and GTO responsibilities which are still applicable today (FIN-2017-A003).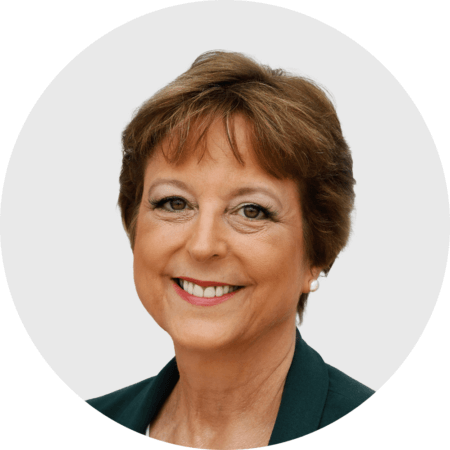 Terri Luttrell, CAMS-Audit, CFCS
Compliance and Engagement Director
Terri Luttrell is a seasoned AML professional and former director and AML/OFAC officer with over 20 years in the banking industry, working both in medium and large community and commercial banks ranging from $2 billion to $330 billion in asset size.