Five Ways to Build a Solid Foundation With Your Examiners
One of the most important business relationships you will have is the one you maintain between your institution and your examination staff. This is not a relationship that only needs attention during the exam process. Instead, this relationship should be nurtured by both sides on an ongoing basis.
In order to establish and maintain a strong, communicative relationship with your examiners, these five tips should be followed:
Utilizing examiners as subject matter experts:  Many compliance professionals wear multiple hats for their financial institutions or are new to the industry, which makes it difficult to know all aspects of every corner of their compliance responsibilities.  There are also many gray areas in banking compliance, which can lead to different interpretations among compliance professionals.  By reaching out to your examiners for compliance guidance, you are establishing a trusted relationship between the regulatory agency and the institution. Recognizing that some examiners are new to the industry as well, verify when seeking advice and document your regulator responses.  If you come away with a different perspective, share that with your regulator to continue that collaborative relationship.
Requesting examiner input and buy-in when making material business decisions: Prior to making any significant changes to your compliance program, especially those that make a difference in your institution's risk profile, consult with your regulator.  Get their perspective, share your risk mitigation plans, and keep them informed along the way.  It is critical if your institution is contemplating a change as complex and risky as banking cannabis-related business or starting a trade finance unit, and you will need your regulator as a partner along the way.
Addressing previously documented criticisms or recommendations: There is nothing worse for an examiner relationship than having repeat findings.  This could lead to a complete relationship breakdown if the examiner believes you have neglected important corrective actions or ignored their findings.  Be sure to have an organized management response tracking system in place and be prepared to share that before or during your exam.
Communicating your perspective effectively during the exam: Clear and concise communication is key when working with your regulators during the exam.  Be prompt when providing requested information and ensure you know your business and your compliance models. When you don't fully have an answer to a question, be sure to remain confident and promptly find the information needed.
Knowing your escalation paths within the Agencies: While building your relationship with all staff regulators is important, especially with your supervising examiner, there may be a significant difference of opinion that needs escalating at times. Know what that path is, and be sure to pick your battles.  Accept the little things you may disagree on and escalate critical discrepancies.  It's best not to be the institution "crying wolf" and getting overlooked.
With these five keys to healthy regulator communication, your institution should enjoy long term success in your relationship with your examiners and their agencies. Want more tips on building strong relationships with examiners? Join Jessica Caballero on July 18, 2019 for a free webinar, "Relationship Building: Institutions and Examiners," to learn more about cultivating collaborative relationships and effective communication with examiners.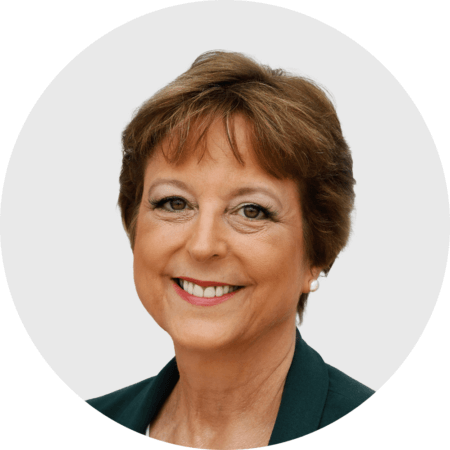 Terri Luttrell, CAMS-Audit, CFCS
Compliance and Engagement Director
Terri Luttrell is a seasoned AML professional and former director and AML/OFAC officer with over 20 years in the banking industry, working both in medium and large community and commercial banks ranging from $2 billion to $330 billion in asset size.