Forbes – Sageworks Stats: Where the jobs are
November's job report Friday held positive news in the lower unemployment rate (to 8.6 percent from 9 percent last month), even though employers added fewer workers to their payrolls than had been forecast, and average hourly earnings ticked down by 0.1 percent.
In all, the U.S. Labor Department's news had Wall Street investors encouraged, helping to push the Dow Jones Industrial Average higher in early trading before the index closed flat for the day.
Brian Hamilton, chairman of financial information company Sageworks, said the report is consistent with the fact that the revenues and profits of privately held companies have been going up for at least the last 12 months.
"As private companies (which drive approximately 80 percent of new job growth) grow, they tend to hire more people, independent from the efficiencies they have gained through more productivity and technology enhancements," Hamilton said Friday. "We cannot remotely say what will happen in the future, but the jobs report is clearly positive and lines up with revenue trends of private companies."
Despite the upbeat report, the 13.3 million out-of-work Americans are likely wondering where the jobs are or where they will be.
Clothing stores and restaurants added the most jobs last month, reflecting a ramping up of holiday hiring.
Construction, with a 13.1 percent unemployment rate, continued to shed more jobs than any other sector, losing about 12,000 jobs during November, according to the Labor Department.
"Over the past two or three years, we have been in a real-estate led recession," Hamilton noted in a recent interview with Inc. magazine. "Keep in mind, for example, there are a million construction companies in the country. So they're not doing real well. "
But educational and health care employers continued to add workers in November. Hamilton has said that health care and information technology or technology services industries seem to be benefiting from mega-trends.
"If you can get your business in line with that type of megatrend, you'll probably do very well. For example, health care, medical manufacturing, even instruments – manufacturing those- those businesses have done well, so if you're in line with megatrends you tend to do well."
And unemployment rates for those industries continue to outperform the private sector as a whole.
Education and health services posted an unadjusted 5.2 percent unemployment rate in November, and the sector added 27,000 jobs, more than any other private sector category besides retail and professional and business services, where hiring at temporary employment services boosted overall numbers. Hospitals and nursing facilities were among the top job boosters within health care.
The information sector shed 4,000 jobs last month, mostly in publishing, but its unemployment rate also stands below the nationwide (not seasonally adjusted) unemployment average of 8.2 percent for all non-agricultural, private industries.
(See the original Forbes.com post, including Sageworks data, here.)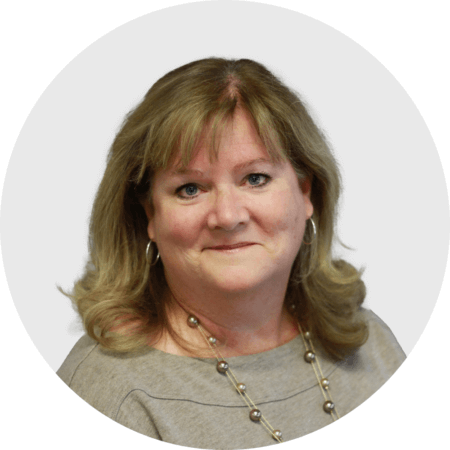 Mary Ellen Biery
Senior Strategist & Content Manager
Mary Ellen Biery is Senior Strategist & Content Manager at Abrigo, where she works with advisors and other experts to develop whitepapers, original research, and other resources that help financial institutions drive growth and manage risk. A former equities reporter for Dow Jones Newswires whose work has been published in