Fumbling financials (Page 1) – Avoiding the pitfalls of presenting numbers
Part II. Meaningless minutiae
Last week, we began the topic of how to present financial information to various audiences by discussing the importance of keeping the data you use simple and focused. Remember that a presentation is about conveying information, not just numbers.
Whether you're seeking a bank loan, board approval or a supervisor's OK, edit your financial data to keep it simple. Don't leave your audience numb from numbers.
 "I really like it when people take a simple stand and defend it with information," says Rocket Lawyer Founder and Chairman Charley Moore.
Problem: Meaningless minutiae
Solution: Provide pertinent data points
The second pitfall of presenting numbers that people often encounter is relying on meaningless minutiae. This pitfall often stems from having too much data, but it's slightly different. It's when you provide limited and interesting, but you've chosen the wrong data to present your argument or to provide a full snapshot of a situation. 
It would be like providing your product catalog and price list when you're trying to show a lender that your cash flow is robust. Before you select the data to highlight, make sure you're asking (and answering) the right questions. What is the point of this presentation? Who is your audience? Why do they care? What can you show them to make them care more?
What financial metrics you should use will depend on the situation and the company, and we'll discuss that issue in more detail in a later column. Anthony Viceroy, global president and CFO of global public relations firm Porter Novelli, says his team prepares for board meetings by making sure it uses data that can be assessed to identify strengths, weaknesses, opportunities and threats.
Rocket Lawyer's Moore looks for metrics that indicate customer enthusiasm. "The best financial information tells you something about what your customers like or don't like about your service," he says.
In this column next Thursday, we'll review the pitfall of presenting disjointed data and provide tips for making sure you draw connections between your numbers. Later, you'll find advice for preparing to make a financial presentation, as well as ideas for key data to consider including in your report. Finally, we'll provide helpful resources to learn more about the best ways to give financial presentations. Please let me know (click on the email link above my picture) if you have additional suggestions for presenting financials; we may publish them here at a later date.
For a complete guide on how to prepare a financial presentation for your colleague, investors or board of directors, download the whitepaper titled: "Fumbling Financials".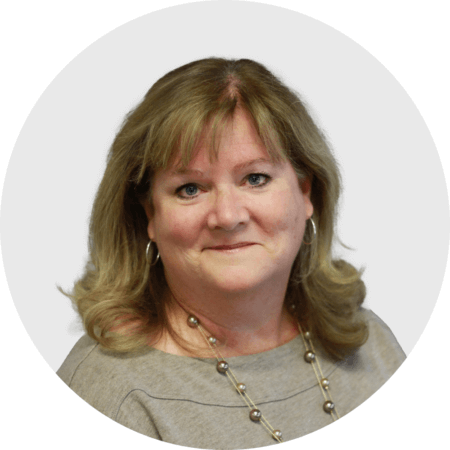 Mary Ellen Biery
Senior Strategist & Content Manager
Mary Ellen Biery is Senior Strategist & Content Manager at Abrigo, where she works with advisors and other experts to develop whitepapers, original research, and other resources that help financial institutions drive growth and manage risk. A former equities reporter for Dow Jones Newswires whose work has been published in