Fumbling financials (Page 1) – Avoiding the pitfalls of presenting numbers
Part IV. Five tips for a financial presentation
Last week, we continued the topic of how to present financial information to various audiences by addressing the importance of providing perspective and drawing connections between the numbers you provide.  In earlier posts, we reviewed keeping your data simple and focused, and selecting the right metrics to present your argument or provide a complete snapshot.
But there are many other things you can do before and during your financial presentation to make it more effective. Preparation is paramount. And it's not just about polishing your PowerPoint slides or spiffing up your speech. Here are several other things financial pros do as they plan for a successful presentation.
 1. Review the agenda for the entire meeting, not just your portion. Consider how your financial information may be used to discuss other agenda items.
 2. Meet with your team of experts. Many CFOs say they have subordinates highlight information in a bottoms-up look. That can help you take a top-down approach as you review their information.
 3. Identify opportunities. For Laura Bartlett, CFO of 4A's, the American Association of Advertising Agencies, board meetings are an opportunity to poll directors, association members and staff about issues facing the industry. Figure out what opportunities await you during this presentation and the entire meeting.
 4. Take baby steps. Dave Mulder, a partner at professional services firm Tatum, says he prepares for presentations to a board on an ongoing basis, drawing up brief analyses to summarize his plans and where the business is today. He often summarizes those brief communications pieces in his presentations to the board, offering broader perspective on the business.
 5. Double-check and distribute. If you're gathering data from multiple information points, set deadlines early enough to make sure the numbers and conclusions are in agreement. It's also prudent to distribute your materials outlining financial presentations in advance of the meeting. That allows your audience to focus on what you're saying rather than on trying to process volumes of data.
Now, about you…
 We've talked about how important it is to present financial information effectively. And you've learned about potential pitfalls of financial presentations and how to avoid them. As important as the content of your presentation is, in some cases, how you present the financial information is as critical as what you present.
Cynthia Jamison, CFO of soil-monitoring and analysis firm Aquaspy Inc. and a senior partner with Tatum, says the most important element of presentations to directors isn't necessarily the content. "As a CFO, I believe it is presenting a sense of control, of perspective and of trust-worthiness to important constituents so they feel comfortable with you as a steward of their money."
It's important to convey transparency in your financial presentations, too, says LifeLock CFO Chris Power. "I think it is critical to paint a fully transparent picture for the board of where the business is performing well and where the areas of concern are," he says.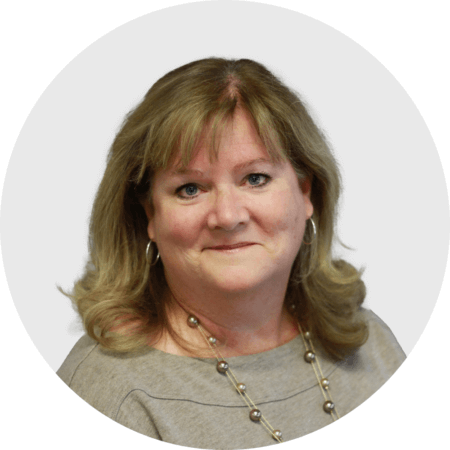 Mary Ellen Biery
Senior Strategist & Content Manager
Mary Ellen Biery is Senior Strategist & Content Manager at Abrigo, where she works with advisors and other experts to develop whitepapers, original research, and other resources that help financial institutions drive growth and manage risk. A former equities reporter for Dow Jones Newswires whose work has been published in