Happiness and firm efficiency
Over the past ten years, technological advances have made
communications and on-demand services almost necessary for profitably relating
to the world. Ultimately, goods and services have become highly customizable,
and value propositions are tailored to the individual. These trends are not
simply occurring within the consumer marketplace, but also in the way an employee
views and relates to this or her employer.
Every organization wants to develop leaders who will steer others
in the workplace to success, while maintaining and promoting a pleasant
environment. A critical component of that environment is satisfaction or
happiness of the employee base.
To some degree the idea of happy employees sounds elementary:
Of
course we want our employees to be happy. Obviously happy employees will benefit the firm. But senior staff
or partners are thinking about leadership development and the organizational
structure that will benefit the firm, how often is the happiness of the staff
considered a top priority? Staff retention is often a key concern of accounting
firms. In a recent post, BusinessZone
emphasized how the happiness of entrepreneurs and business professionals
creates longevity
and consistency in a business.
So what does a happy employee look like? As BusinessZone
looked at different businesses, they emphasized three components that made
employees happier and more productive – a work-life balance, a belief in the
product or service and an attainable goal that allows the individual to grow.
Work-Life Balance
A work-life balance may feel like a fairy-tale for many of
us, but making it a priority in your firm can help attract and retain
productive, loyal
employees. It can be considered a long term investment, as a company
provides flexibility and facilitates balance for employees, the
employees (if they are of quality) will buy in.
Forbes recommends developing employee buy-in through these
four things:
• Focus
on establishing a work culture that concentrates on the results that
matter most for the business. Of course, this requires you to clearly understand
your organization's goals and then communicating your expectations and defining
positive results accordingly.
• Allow
people to personalize the way they work. As a boss, your role is to help
employees mesh their preferred style and needs with their work reality. People
work effectively in different ways. Some employees may want to blend their work
and family roles, but others prefer to keep them separated.
• Allow
choices in how employees control their working time. A greater sense of
control leads to greater engagement at work.
• Ask for
feedback from employees when developing work-life systems and processes.
This should lead to individual and team conversations that empower employees to
speak up and feel accountable for the way work gets done.
By giving your staff the resources they need to (1) be
productive when they need to be and (2) shut off when they need to focus on
health and wellbeing, they can be more efficient and engaged when dedicating
their time to work.
Belief in the
Product or Service
It is not only important for your staff to support the firm,
but they should also understand and appreciate what the firm is producing and
how it benefits customers. Providing value propositions for your clients is
necessary to thrive, and painting a similar picture for your staff is just as
important. Two ways to inspire a love of service in your employees include:
• Developing internal training sessions or case
studies that display the value you add to your clients
• Creating a space and time for your staff to
discuss the positive impact your services are currently having on clients
Attainable Goals
that Promote Growth
Equipping your team with a holistic vision will enable them to
see their part in the functions of the firm. Encouraging your staff to develop
individual goals can help to establish ownership in the work they do by drawing
out their personality and attention.
Goals set can promote growth for the individual as well as
the company. Another organization dedicated to the Human
Resources development of firms acknowledges that these components "boost
creativity and autonomy, creating loyalty and longevity among staff."
Creating this sense of contentment in your firm comes from
the organizational structures that are in place as well as the individual's
ability to buy into the value of the firm. To read more about building an
effective and happy staff, download the complimentary checklist on "How to Recruit and Retain
Top Staff".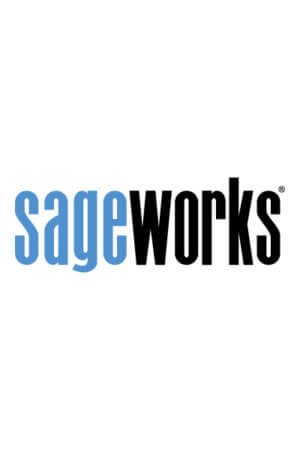 Sageworks
Raleigh, N.C.-based Sageworks, a leading provider of lending, credit risk, and portfolio risk software that enables banks and credit unions to efficiently grow and improve the borrower experience, was founded in 1998. Using its platform, Sageworks analyzed over 11.5 million loans, aggregated the corresponding loan data, and created the largest