How APIs Help Banks Leverage Their Legacy Core Systems
One challenge for banks and credit unions looking to compete with FinTech offerings is their reliance on legacy core banking systems housing the data to manage customer accounts and run the institution. Layering new digital offerings on legacy technology and infrastructure can frustrate timelines and budgets. However, replacing core systems is even more complex and expensive. As a result, many institutions struggle with wanting to innovate while maintaining the "if it's not broke, don't fix it" mindset.
Overcoming barriers to digital experiences
Industry experts have said for years that legacy systems are one of the biggest barriers to providing the digital experiences that upstart technology-based companies are offering. Increasingly, however, financial institutions are finding they can utilize application programming interfaces (APIs) to make the most of their legacy core systems while still providing the product and service offerings their clients and prospects want and expect.
Gain visibility through the Sageworks API Network with more than 1,200 bank and credit union customers.
APIs enable the flow of data and analytics between the institution's current technology infrastructure and other systems, allowing banks and credit unions to supercharge their ability to share insight efficiently. APIs are instructions for how software applications should interact, and they operate behind the scenes of customer- and employee-facing applications.
Types of APIs
Tapping into the power of APIs can help financial institutions make the most of their core systems while at the same time accessing data or insight that helps them make better decisions and grow profitably. There are three types of APIs, and each can help financial institutions bridge data gaps, eliminate costly duplicate data entry and create new functionality for the bank or credit union's customers.
Private APIs. Many banks already use private or internal APIs to connect siloed systems of data or to create customer-facing applications. These APIs are usually developed in-house or by the core system provider so that various internal solutions communicate with each other.
Partner APIs. A common, everyday example of a partner API is how the restaurant-review site Yelp uses Google Maps' API to help restaurant seekers find any spot under consideration without having to exit the Yelp app and open the Google Maps app. Banks and credit unions also utilize partner APIs to expand product lines and improve efficiency. For example, through an API partnership, a bank using one solution to spread and make decisions on loan applications can automatically create loan documents using another company's solution – all without switching between the applications. This type of partnership advances the ability of financial institutions to automate the entire life of a loan.
Open APIs. To leverage the exploding community of application developers and accelerate innovation, some entities will make their business data or functionality available to third parties via open APIs – even if they have no formal relationship. Late last year, for example, Sageworks introduced its API Network. The API Network fosters the ability of others to leverage the company's data, including anonymized historical loan-level data and industry data, for model development and internal analysis – even if the institution, research firm or accounting firm isn't utilizing Sageworks' solutions. It also will enable Sageworks clients to more easily connect to third-party innovative technology, such as the Salesforce.com, inc.™ customer relationship management (CRM) platform.
Ultimately, APIs can provide financial institutions with the flexibility to plan and achieve technology upgrades without a wholesale scrapping of the legacy core system.
In a recent article on data sharing and open banking, McKinsey consultant Laura Brodsky and associate partner Liz Oakes noted that banks and credit unions "hold the keys to the vault in terms of rich transaction data as well as trusted client relationships." However, the trusted agent status must be exploited now in order to avoid losing business to new entrants, the consultants said. APIs may provide financial institutions with the means to enhance the delivery of financial services while capitalizing on that trusted agent status.
Additional Resources
On-demand webinar: Reclaiming Your SMB Lending Market
Whitepaper: Success with Automating Loan Administration
About Sageworks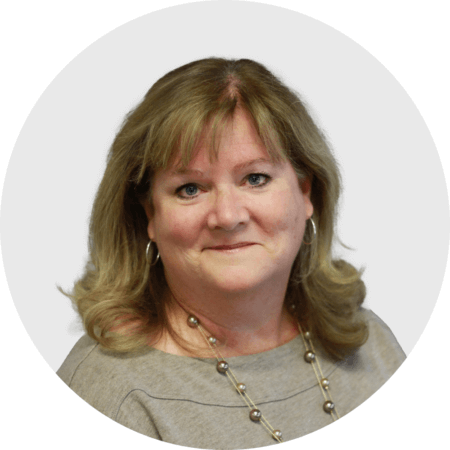 Mary Ellen Biery
Senior Strategist & Content Manager
Mary Ellen Biery is Senior Strategist & Content Manager at Abrigo, where she works with advisors and other experts to develop whitepapers, original research, and other resources that help financial institutions drive growth and manage risk. A former equities reporter for Dow Jones Newswires whose work has been published in