Interviewing staff candidates for your firm: Some best practices
When looking to interview candidates to grow your accounting or valuation firm, what is your greatest concern? Is it recruiting and managing the process? Facilitating a flow throughout the actual interview? Follow-up or determining the right questions for the interview? If asking questions is your challenge, you are not alone. During a recent Sageworks webinar, "Interviewer Do's and Don'ts for Finding the Right Candidate," more than half of webinar attendees indicated that their greatest concern was knowing and asking the right questions. 
Katie McConnell, CPA, director of recruitment and development for public accounting firm GALLINA LLP, during the webinar offered insights into traditional and well-known interview techniques while also providing some fresh ideas for specific interview questions. When planning interviews, keep in mind that a successful interview must be professional and well structured, must be candidate centric, and must leave the candidate with a positive feeling about their overall experience with the company and interview, according to McConnell. 
Leaving the candidate with a positive feeling is especially important to keep in mind while selecting younger staff and partners to grow with your firm, she said. Millennials want to walk away from their interview with positive feelings. Millennial employees ask themselves, "How do I feel when I come to work every day?" and even rank positive feelings about their experience just as high as salary and job experience. 
Structuring the interview
McConnell said a well-structured interview starts by introducing yourself and thanking the candidate for coming in. Mention and name the different people who will be meeting with them, and go over the agenda by providing an oral or written summary.
McConnell warned against identifying too much with the candidate. By doing this, you may find that you really like the candidate and will spend too much time talking during the interview and end up burning through valuable time, she said. This may leave you with less substantive information with which to evaluate the candidate. In addition, you may never get around to actually vetting all of their skills and the specific background and experience necessary for the role.  
It's important for interviewers to provide a copy of and discuss the job description as a way to keep the interview focused and honest, McConnell said. Questions should include "Now that you have looked over the job description, are you uncomfortable with anything that you see? Do you have any questions or concerns about the role?" This gives you a more honest estimation of their technical skill set as it relates to what you are looking for and what they may project.  
Creative encounters
McConnell said some savvy candidates may try to interview you – jokingly referring to these tactics as "Jedi mind tricks." She suggested ways to turn the conversation back around in that instance. For example, if a candidate asks, "Why did you decide to work here?" McConnell suggested answering briefly with something like: "This firm provided me with an opportunity I could not pass up. The company was growing, the culture aligned with my values and the product was something I am passionate about." 
"After giving a short answer, turn the question back around on the candidate," she suggested. "Ask, 'What interests you about the company and what specifically draws you here?'" 
Traditional situational interview questions were discouraged. "The 'Tell me about a time when' questions may lead into an obstacle course about the candidate's past," McConnell said. Instead, she suggested a more effective question would be to ask the client what they learned from a difficult situation and how they would apply that now and respond differently if a similar problem arose. Ask them what they learned from their experience that they can bring into the role being discussed. Framing questions in this way may teach you more about the candidate's critical thinking, since it's more of a curveball to be asked what you learned than it is to be asked a question likely to generate a rehearsed sound bite. About two-thirds of webinar attendees said they rely on questions about the past in their own interviews, while one third said they do not. 
Assessing cultural fit
A separate portion of the interview should be devoted to determining if the candidate is a good cultural fit with the firm, according to McConnell. At this point, all questions about the candidate's technical skills and aptitude should be finished; you are not rehashing their resume now. Display your core values and discuss them, then ask what the candidate is looking for. Are you and the candidate on the same page? You may want to know whether their values and goals align with the company's, whether they have passion and spark or an entrepreneurial spirit, and whether they are able to communicate. 
Overall, McConnell recommended finding our more about who the candidate really is by avoiding clichés and some of the traditional interview questions that are expected. It's best to catch people off guard and outside of their comfort zone. "For example," she said, "the typical question of 'Tell me a strength and tell me a weakness' is less effective than something like 'Tell me about an area in your life – What are you actively working on to improve?'" Asking the candidate, "What frustrates you?" can help determine how authentic they are. If the candidate replies, "Nothing frustrates me," then you know they may be providing a non-authentic answer, or if they proceed to a lengthy and somewhat off-the-wall answer, it provides some honest insight about the candidate. Other exploratory question examples include "What will be your greatest challenge in this role? What job do you want after this one?" These types of questions will help you find out more about what the candidate is really like, as opposed to what they have rehearsed for you. Asking questions that are rarely asked will let you peel back the layers and see how the candidate reacts under pressure. 
McConnell reminded attendees not to ask questions that may be potential legal pitfalls. For example, don't ask about marital status, children, health issues, tattoos or other personal items in gray areas. Always ask if their career plans would mean they see themselves with the firm for a short or long duration, whether they have any concerns, and the catch-all "Is there anything else that we did not discuss today that you feel I should know?" This is where questions about vacation time, hours required, and other items not brought up in the interview may tell you a great deal about where their real motivation lies and where their true values are aligned. 
Gain, even if there's pain  
Even if the interview is not a good one from the standpoint of finding a great candidate, you can always gain value from the process. "Ask what companies the candidate is interviewing with, and find out about other opportunities and compensation packages that are out there," she said. These types of queries help you with market strategy and remaining competitive in attracting the best applicants. Be cautious about hiring a candidate who is not willing to discuss this information with you, McConnell advised. They may not be a good fit if you have a culture of transparency and honesty.  The dynamic of open communication may be disrupted. To navigate and get more information from the candidate, McConnell suggested asking why the interviewee is hesitant to answer. Let them know you have a culture of open communication and that you want to know what is influencing their evaluation process in order to find out what candidates are looking for and in case it wasn't something that was addressed in the interview. 
After the interview, treat each candidate as if they were a potential referral source or customer in terms of your considerate behavior. Follow up, communicate next steps and ask for feedback on the interview. The candidate has invested a lot of time in the application and interview experience, so make sure they feel good about the company, McConnell said. Call them even if they did not get the job; don't just ignore them or send an email. Strive to keep it positive, letting them know that you identified a candidate that was a perfect match, or let them know why they were not selected. For example, you could note that their technical or specific experience was lacking, but you would love to follow up with the candidate as time goes on. 
To hear more about navigating a successful interview and getting the most out of time spent with each prospective candidate, listen to a full replay of the webinar, "Interviewer Do's and Don'ts for Finding the Right Candidate."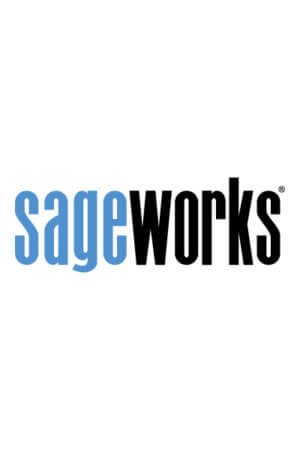 Sageworks
Raleigh, N.C.-based Sageworks, a leading provider of lending, credit risk, and portfolio risk software that enables banks and credit unions to efficiently grow and improve the borrower experience, was founded in 1998. Using its platform, Sageworks analyzed over 11.5 million loans, aggregated the corresponding loan data, and created the largest