Is access to credit improving for businesses?
Results of the Federal Reserve's December survey of loan officers could be released today, perhaps providing insight as to whether banks have eased standards on commercial and industrial loans recently.
President Obama in his State of the Union address last week urged Congress to help "tear down regulations that prevent aspiring entrepreneurs from getting the financing to grow." But is access to credit still one of the biggest issues facing entrepreneurs and small business owners? 
The Fed's October survey showed fewer banks eased lending standards and terms on commercial and industrial loans than in previous quarters. Yet recent reports by some of the largest U.S. banks indicated they've boosted lending to small business. Citibank (NYSE: C) earlier this month reported a 30 percent jump in lending to small business. J.P. Morgan Chase & Co. (NYSE:JPM) said it boosted lending to small businesses (which it defined as businesses with less than $20 million in annual sales) by 52 percent in 2011.
And Biz2Credit said its most recent monthly analysis of loan applications that ran through its online lending platform showed approval rates of financing requests by credit unions, micro lenders and other alternative lenders topped 62 percent in December, compared with about 49 percent in January 2011. Approvals by bigger banks, those with $10 billion or more in assets, however, dipped to 9.7 percent in December after being as high as 12.8 percent in January 2011, Biz2Credit said.
A recent survey by the National Federation of Independent Business indicates access to credit isn't a top issue for its members. Only 4 percent of respondents in December reported financing as their top business problem, and 93 percent reported all of their credit needs were met or they weren't interested in borrowing.
On the other hand, access to credit ranked pretty highly on a list of political issues that small business owners believe will have a big impact on their companies in 2012, according to a new survey by Manta, an online business directory and network. Tax policy ranked the highest, but access to credit ranked second, followed closely by health care and unemployment, Manta said. Its online survey polled more than 1,000 business owners in early to mid-January.
Brian Hamilton, chairman of Sageworks, a financial information company, said in a recent interview with CNBC that the U.S. has started to see some positive signs on the lending front. "Very recently, over the past quarter, banking is now moving up," Hamilton said. "It's starting to come back and they're starting to lend."
Indeed, Tim McPeak, Sageworks' director of financial markets advisory services, said it seems as if the tide may be starting to turn a little. "There are borrowers that are healthy – that are now looking to expand as opposed to the borrower who was approaching their bank [in recent years] just because they were trying to stay in business," McPeak said.
"Bankers always want to lend; that's how they make money," he said. But banks have had trouble finding eligible borrowers while lenders have faced more pressure to improve underwriting. 
Even so, McPeak and others say it's still not an easy-credit environment. "It's going to take a healthy balance sheet to borrow," McPeak said.
And Brandt Leahy, managing director of new market initiatives at Sageworks cautioned against looking solely at year-over-year percentage changes in business lending. "The market for credit essentially froze in 2008, and it's thawing, but there's still a ways to go," he said. 
What do you think? Is this still a major issue for your business?
To understand how you can increase your chances for getting a business loan, download the whitepaper titled: Top Tips for Getting a Business Loan.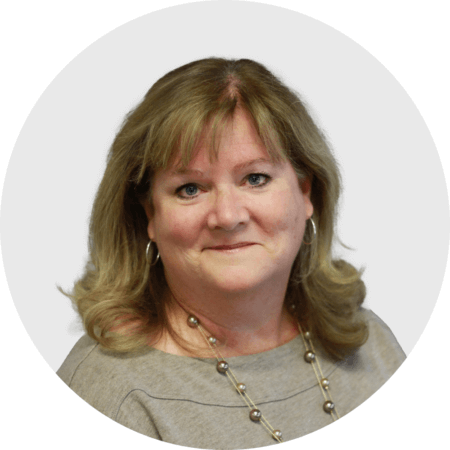 Mary Ellen Biery
Senior Strategist & Content Manager
Mary Ellen Biery is Senior Strategist & Content Manager at Abrigo, where she works with advisors and other experts to develop whitepapers, original research, and other resources that help financial institutions drive growth and manage risk. A former equities reporter for Dow Jones Newswires whose work has been published in