Join Sageworks and Linda Keith Wednesday February 24th for "The Cs of Credit Guidelines for Tax Return Analysis" Webinar
In this webinar, Sageworks is teaming up with Linda Keith CPA again to bring you more great information about tax return analysis.  Linda has been a guest speaker on several Sageworks webinars that covered topics like Global Cash Flow, Red Flags for Tax Return Analysis and Making Judgement Calls for Tax Return Analysis.  This time, Linda will be discussing "The C's of Credit Guidelines for Tax Return Analysis."
When Linda Keith asks a guidelines question in Tax Return Analysis training, she generally hears different answers throughout the room, even among attendees from the same bank. And they often are surprised there is another point of view. Sound familiar? To the extent your lending professionals do not agree on the guidelines, they cannot treat loan requests in a consistent manner. As a result:
• Inconsistent loan decision-making can lead to variations in loan documentation, poor loan decisions and exception write-ups by the regulators. 
• Unclear guidelines lead to confusion, not only with the lenders on board now, but especially for new hires whether they are new or experienced lending professionals.
• Your continuing borrowers are unimpressed when a lender new to their account asks for documentation their 'old' lender did not.
From Linda's experience training lenders from over 700 financial institutions, she will work through guidelines for tax return analysis on which there are significant variations from bank to bank. What are the common variations and why do they vary? How does the difference between analyzing on a project or business-only basis vary compared to global analysis? Should your guidelines be flexible or are they hard and fast rules? You will even get into the choice between detailed guidelines so specific that every judgement call becomes a loan exception and more general guidelines that allow for judgement calls without triggering an exception. 
Registrants and Attendees will receive access to Linda's Guidelines Questionnaire and Checklist, a completely customizable Excel worksheet that you can modify for your choices. Perfect for lending management to evaluate your current guidelines and identify areas that need clarification. And if you are not in lending management, use it to test your knowledge on your company guidelines and get clarity as needed.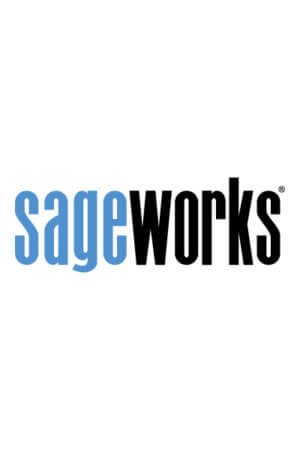 Sageworks
Raleigh, N.C.-based Sageworks, a leading provider of lending, credit risk, and portfolio risk software that enables banks and credit unions to efficiently grow and improve the borrower experience, was founded in 1998. Using its platform, Sageworks analyzed over 11.5 million loans, aggregated the corresponding loan data, and created the largest