NCUA Finalizes Rule on Credit Union Stress Testing and Capital Planning Requirements
On April 19, the National Credit Union Administration (NCUA) approved final rules to remove some of the stress testing, capital planning and advertising requirements that may apply to credit unions. The final rule, which provides regulatory relief to some credit unions, amends the previous 2014 regulation and will become effective June 1.
To determine credit union compliance with stress testing and capital planning requirements, the final ruling establishes a tiered approach that takes into account the size, complexity, and condition of financial institutions.
Understand and limit risk in the portfolio.
The NCUA states Tier II and Tier III credit unions (between $15 billion and $20 billion, and over $20 billion in assets, respectively) will be subject to annual stress testing requirements, while Tier I credit unions (under $15 billion in assets) will be exempt. However, credit unions subject to the rule will now conduct stress tests themselves rather than face tests conducted by regulators.
Tier I and Tier II credit unions must continue to develop annual capital plans, but those plans will no longer be submitted to the NCUA each year by May 31. Tier III credit unions must continue to submit plans that must be approved by the agency.
According to Credit Union National Association (CUNA), the regulatory relief provided by this ruling is a win for credit unions because it provides for more flexibility "by allowing credit unions to perform their own stress tests as opposed to the agency-conducted stress tests currently required," the letter reads.
CUNA also said that the final ruling may reduce costs and improve efficiency by streamlining the capital plan submission process by allowing credit unions to include their own stress test into their capital plan submission, so long as the test meets the NCUA's requirements.
CUNA described the current costliness of compliance in a letter commenting on the rule: "CUNA members, already subject to the current stress testing requirements that have undergone an annual stress test cycle, report that compliance is resource-intensive and unduly costly. This is especially evident in preparing the initial capital plan and stress test." They also list extensive staffing needs as a major cost.
The National Association of Federally-Insured Credit Unions (NAFCU) agreed with the new ruling, but also suggested: "the NCUA work to increase transparency and reconsider its proposed tiered regulatory approach to ensure standards are appropriately tailored to fit credit unions' business model, complexity and financial condition."
With flexibility now to generate CU-specific stress tests, the institutions may benefit from software that helps credit union management aggregate data, form scenarios and document the projected impact in each scenario. Sageworks Stress Testing allows for concentration-level as well as institution-level stress tests; learn more about how credit unions can automate the risk management task and satisfy examiners.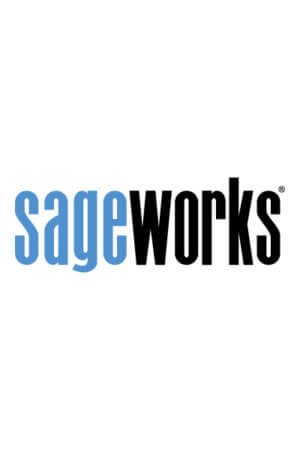 Sageworks
Raleigh, N.C.-based Sageworks, a leading provider of lending, credit risk, and portfolio risk software that enables banks and credit unions to efficiently grow and improve the borrower experience, was founded in 1998. Using its platform, Sageworks analyzed over 11.5 million loans, aggregated the corresponding loan data, and created the largest