Private-company credit risk is lower
Private U.S. companies have a slightly lower risk of defaulting this year than a year ago, according to a new financial statement analysis by Sageworks Inc., a financial information company.
On average, the probability that a private company would default in the next year was 4.40 percent, based on data from the 12-month period ended Dec. 31, Sageworks reported on Forbes.com. That compares with a probability of 4.51 percent for the same period a year earlier.
"The average probability of default we are showing for private companies in our database is consistent with the sales performance and profitability we've reported for those companies," said Sageworks analyst Libby Bierman. "Their revenues and profit margins continue to increase, though maybe not at the high rates we saw after the recession and in 2011." 
Bierman said modest improvements in private companies' sales (average increase of 7.4 percent in 2012) and profitability (average net profit margin up to nearly 8 percent from 5 percent in 2011) are showing up as a decrease in their default risk. Sageworks collects financial statements for private companies from accounting firms, banks and credit unions through its cooperative data model. 
"It makes sense that more profitable companies with less debt on their balance sheets will be a lower credit risk," she said. "And a tenth of a percent change may not seem significant, but it is a move in the right direction."
Congruent with Sageworks' findings, the American Bankruptcy Institute in January reported that commercial bankruptcy filings last year fell to a five-year low. Filings in December alone were a third below the year-ago period.
Looking at five major industries within the U.S. economy, Sageworks found that the probabilities of default for construction, manufacturing, wholesale trade, retail trade and professional/scientific/technical services have each improved compared with a year earlier. Construction saw the most improvement, Bierman noted.
See more details on this analysis and the actual data here.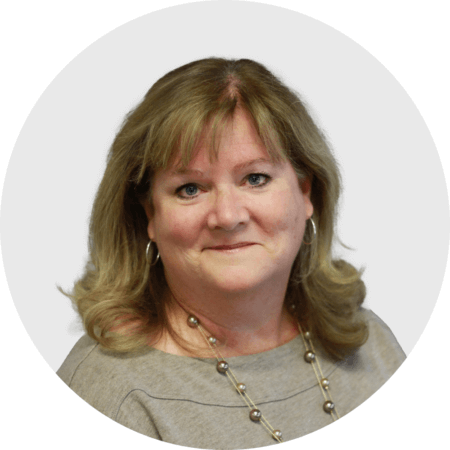 Mary Ellen Biery
Senior Strategist & Content Manager
Mary Ellen Biery is Senior Strategist & Content Manager at Abrigo, where she works with advisors and other experts to develop whitepapers, original research, and other resources that help financial institutions drive growth and manage risk. A former equities reporter for Dow Jones Newswires whose work has been published in