Qualities clients look for in a CPA
This guest post by AccountingEDU.org, discusses important qualities that not only sets a CPA apart, but also helps develop a trusting relationship with clients that will last for years.
7 Traits Clients Look for In a CPA
Finding a good CPA is a lot like finding a good contractor or a good realtor. It's ideal to put yourself in your prospects shoes and understand that your client is not only looking for the best qualifications on paper, but looking for someone with outstanding attributes that go far beyond what you'll find on a resume.
Your CPA credential by itself is a strong qualifier, as it denotes determination, discipline and speaks volumes about your expertise and character. You hold a license in the state or territory in which you practice and to do so you must meet specific education requirements; a full year of professional experience, passing scores on the arduous Uniform CPA Examination, and often a separate ethics exam administered by your state Board of Accountancy. The list goes on, click here for state by state CPA requirements and specifications.
However, there may be dozens of independent CPAs and CPA firms in your area, and potential clients are searching for more than just an impressive resume. They are looking for a CPA that possesses a number of traits that will allow them to develop a trusting business relationship that will last for years. Here is our list of the top traits clients look for in a CPA and how they can set you apart from your competition:
1) Honest – Be an honest CPA. There are a number of grey areas in accounting, and an honest CPA will help keep clients insured that their business' financials are clear, straightforward, and completely legal.
2) A good communicator – A great CPA is one with a knack for clear communication regarding client's personal or business finances. Being willing to stop and listen to client needs, questions and concerns is the first step any good CPA will take when trying to establish a long-term working relationship with clients.
3) Well-rounded – Clients may want to hire a CPA with experience in financial planning strategies to meet their business' current needs. While it is an excellent idea to choose a CPA with experience in an area related to a clients specific needs , a CPA with a well-rounded background in a number of areas – from tax law, business advisory, to auditing – will likely prove to be the most valuable over the course of a working relationship.
4) A trustworthy confidant – Although your relationship will often be strictly about the numbers, it is important to create a trustworthy relationship. You'll find this of importance when it comes time your client confides their most guarded personal financial information, or proprietary data related to business. Remember: A trustworthy confidant always makes it easier to deal with stressful financial matters.
5) Professional – Sure, you want to develop a trusting relationship, but it always needs to remain professional. After all, they are entrusting you with their business and personal finances, so you need to be both personally and professionally accountable. Professionalism and integrity should always trump friendships, and a qualified, competent CPA will understand and respect this.
6) Creative – A CPA should not simply complete specific tasks, but instead be there to offer fresh ideas for more convenient and cost-efficient ways of doing things. It is always beneficial to have a CPA that is willing to identify and implement innovative ways to help a client keep more of what they earn and to help their business grow.
7) Fair – A great CPA should be fair and willing to work on billing and financial matters and should always be transparent regarding invoicing and charges. A good relationship with a CPA begins and ends with trust, and one of the best ways great CPAs establish trust is through fair invoicing and billing practices.
AccountingEDU.org
 was developed to serve and educate both aspiring accountants and seasoned professionals. Their mission is to provide useful resources that make the world of accounting and finance understandable and accessible.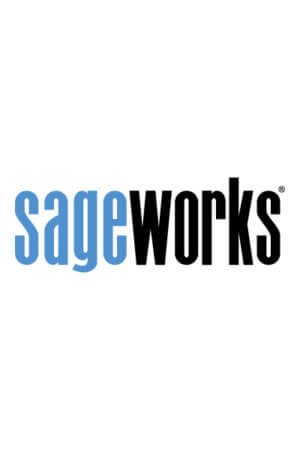 Sageworks
Raleigh, N.C.-based Sageworks, a leading provider of lending, credit risk, and portfolio risk software that enables banks and credit unions to efficiently grow and improve the borrower experience, was founded in 1998. Using its platform, Sageworks analyzed over 11.5 million loans, aggregated the corresponding loan data, and created the largest