Risk Rating Transition Matrix for Credit Unions
Credit unions seek to have a credit risk rating system that is both accurate and reliable. In the Commercial Risk Rating Considerations whitepaper, Abrigo Advisory Services Senior Consultant Alison Trapp describes some of the questions a credit union can ask to ensure their system is comprehensive, including the use of a risk rating transition matrix.
What is a risk rating transition matrix?
Ratings that are being updated regularly, either from passage of time or to incorporate significant events, will show movement over time. A risk rating transition matrix will visually show these changes in a way that is easy to digest. An institution should not expect large movements within a single period unless some external event has impacted members universally, so this visual map may help the credit union identify anomalies, holes in the risk rating policy or other procedural problems.
Transition matrix observations
Generally, a working credit-risk rating system will experience movement into and out of each rating period over period and reasonable movement both up and down period over period.
The above example of a risk rating transition matrix has some elements that support the overall risk rating system and some that do not. The numbers noted in green show the percentage of the risk rating that did not change; the 93 percent showing at the intersection of 2 and 2 shows that 93 percent of loans remained a risk rating of 2 over the period.
Some observations from the above example can inform an assessment of the system:
The large percentage of Pass 1–4 that were rated the same or moved only one notch. Either one notch up or down is expected.
The 2 percent that moved from Pass 2 to Pass 4 should be investigated to understand if there was a driver, such as a significant industry development, because institutions should generally seek to avoid a two-grade change period over period.
The movement out of Pass 5 is both higher than would be expected and has an abnormally large amount moving two grades.
The movement out of Special Mention (6) is not extraordinary given the transitory nature of this rating. However, loans would be expected to move either to Substandard (7) or Pass 5 as they resolve. The 27 percent of loans that are moving two or more grades indicates that the system is not being used as intended.
The level of movement out of Substandard (7) is not extreme; however, upgrades would be expected to return to Pass 5.
Doubtful (8) accounts are considered transitory; as such, a large movement to Loss (9) to be charged off is not unusual.
Transition matrices are just one method of evaluation for a credit union's risk rating system.  In order to ensure accuracy and reliability in the risk rating system, the credit union should perform regular evaluations using portfolio data, as well as leveraging credit review and regulatory examination feedback. An overall assessment should be based on the data and not look to a single anomaly as an indicator of an issue.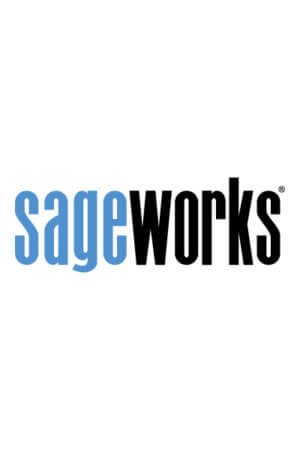 Sageworks
Raleigh, N.C.-based Sageworks, a leading provider of lending, credit risk, and portfolio risk software that enables banks and credit unions to efficiently grow and improve the borrower experience, was founded in 1998. Using its platform, Sageworks analyzed over 11.5 million loans, aggregated the corresponding loan data, and created the largest