Small U.S. accounting firms and their consultative future
While the Big 4 firms often receive the majority of coverage and attention in the accounting industry, they are far from representative of the average firm in the U.S. In fact, 90% of all accounting firms have 10 or fewer collective partners or owners (AFOT). By 2024, sector growth of 11 percent is expected – this forecast should provide confidence for you and especially your clients.
According to AccountingToday, Art of Accounting: The Future of the Small Firm, of the approximate 42,000 firms in the United States, only 400 would be considered large by their metrics. The largest of these firms has over 65,000 employees and a yearly revenue of over $16 billion. These values drop off considerably for the 41,600 small firms in America (small designated by those with less than 20 people and less than $3 million in revenue). These small firms average less than 10 employees and revenue values below $600,000. With this designation comes good news.
The recent Accounting Firm Operations and Technology Survey (AFOT), available as a PDF eBook at CPA Trendlines, produced by Randolph P. Johnston, Leslie Garrett, PhD and Brian Tankersley, presented the focus areas of small accounting firms. Coming as no surprise, the data shows 92.2 percent of small firms provide accounting and bookkeeping services and 86.2 percent provide tax preparation services. Whereas 77.7 percent of those same firms provide business consulting to their clients.
92.2 percent of small firms provide accounting and bookkeeping services and 86.2 percent provide tax preparation services. Whereas 77.7 percent provide business consulting to clients.
Smaller firms have many other appealing aspects not offered by the Big 4, or similar large firms. There is a sense of grassroots ingenuity and ambition present that provides comfort and assurance to both the client and the firm's employees. Another area of attraction is the palpable connections with a trusted advisor clients can have – increasingly influential in today's tech-based economy.
As described in the Journal of Accountancy's Consulting services can grow your firm—if managed properly, this trend of moving towards consulting services exemplifies the new strategy many accounting firms have adopted. These firm leaders view the presence of consulting services as an added value to clients, while also providing a new and larger stream of revenue for their business. As shown in the article, there has been an overall shift towards services focused on valuation, exit planning and advising.
The difference in consulting and compliance services can be vast when regarding price and staff requirements. CPAs highly skilled in compliance services are not guaranteed to be excellent in providing consultative services. For that reason, moving forward, small firms must consider the costs and benefits of new, skilled employees and advisors, especially considering the rate of consultative specialists often being higher than their compliance-based counterparts. This decision on consultative services and employee attainment must be determined soon to ensure future success and prosperity in the ever-changing expectations of small CPA firms.
Additional Resources
Practice Aid: 10 Keys to Growing an Advisory Practice
Webinar: How to develop predictable, repeatable, scalable revenue streams
About ProfitCents
ProfitCents helps thousands of accounting firms and business consultants acquire and retain clients through differentiated, high-value services. Build or strengthen an advisory practice, leverage robust benchmarking data or streamline the audit process. Learn more by
watching a brief overview video
.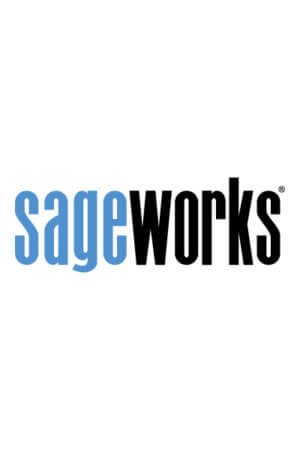 Sageworks
Raleigh, N.C.-based Sageworks, a leading provider of lending, credit risk, and portfolio risk software that enables banks and credit unions to efficiently grow and improve the borrower experience, was founded in 1998. Using its platform, Sageworks analyzed over 11.5 million loans, aggregated the corresponding loan data, and created the largest