Taking the pulse: Private nursing care centers
from Sageworks [email protected]
Private, for-profit nursing homes and other nursing care facilities have experienced stable revenue growth and improving profitability in recent years, according to Sageworks, a financial information company.
But with the federal budget battle heating up in Washington, it's clear that proposed fresh cuts to major benefit programs such as Medicare and Medicaid will remain a hot topic for the industry, especially considering state-level cuts in Medicaid in recent years and recent and proposed cuts to Medicare reimbursement rates. Medicare rates were cut 11.1 percent starting Oct. 1, and additional cuts will be tied to the Affordable Care Act over the next decade. House Republicans last month unveiled a budget plan that would overhaul Medicare and Medicaid in an effort to restrain increasing costs.
And with the baby boom generation expected to swell the ranks of the U.S. elderly between now and 2030, operators of nursing homes and other nursing facilities have a lot at stake in the discussion.
So how healthy is the nursing care facilities industry? Sageworks conducted a financial statement analysis of privately held nursing homes (NAICS code 6231) to get a picture of the industry's business trends in recent years as government cuts have been implemented. Through its cooperative data model, Sageworks collects financial statements for private companies from accounting firms, banks and credit unions. 
All of the nursing care facilities examined by Sageworks were for-profit companies. The latest government statistics say that more than two-thirds of all U.S. nursing homes are for-profit facilities, compared with 27 percent that are nonprofit and 6 percent run by the government.
Nursing care facilities examined by Sageworks posted lower sales growth than other parts of the health care industry in 2011 and than private companies as a whole. And sales growth last year was slightly lower than in 2010. Nevertheless, it's important to note that nursing care facilities and health care in general didn't see the sharp swing in revenues during the recession that other private companies did, said Sageworks analyst Libby Bierman.
"They've had pretty sustained growth since before and during the recession," Bierman said. "Their services and offerings are a little more inelastic than retailers or wholesalers," she said, noting that demand for care of the sick and elderly doesn't fluctuate with the economy as much as does consumer demand for more discretionary goods or services.
Privately owned nursing care facilities posted an average sales increase of nearly 4 percent in 2011, slightly below the group's average sales growth rates in 2010 and 2009. Privately held companies in the broader sector of health care and social assistance posted an average sales increase of 5.58 in 2011, and private companies across all sectors saw nearly 8 percent sales growth last year, according to Sageworks' data.
Profit margins for the private nursing care facilities examined by Sageworks have improved steadily since 2008, too. Profitability has lagged the broader category of health care and social assistance, according to Sageworks data, but has exceeded margins for all private companies in recent years. 
"Nursing care facilities are going to have tighter operations and margins than some other types of health care facilities, like home care," Bierman said. Nursing homes typically have expansive properties and more equipment on hand to diagnose and treat patients, she said. 
After a recent low profit margin of 3.06 percent in 2008, adjusted net profit margin increased to 6.79 percent last year, Sageworks' industry ratios show. Net profit margins are adjusted to exclude taxes and owner compensation in excess of their market-rate salaries– adjustments commonly made to private company financials in order to provide a more accurate picture of the companies' operational performance.
"Maybe this is just a sign that the cuts they're getting from Medicare and Medicaid haven't hit their balance sheets and income statements yet, or it could be that in 2012, they will be hit harder," Bierman said.
See the entire article with Sageworks data and analysis on Forbes.com here.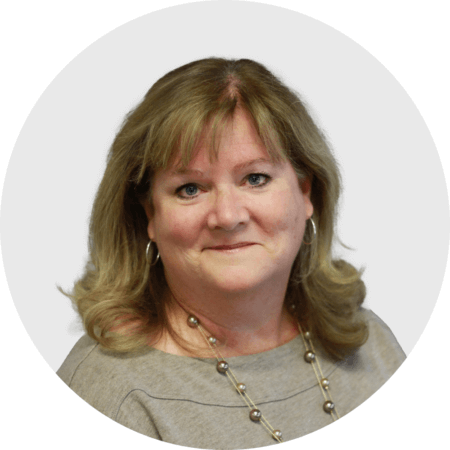 Mary Ellen Biery
Senior Strategist & Content Manager
Mary Ellen Biery is Senior Strategist & Content Manager at Abrigo, where she works with advisors and other experts to develop whitepapers, original research, and other resources that help financial institutions drive growth and manage risk. A former equities reporter for Dow Jones Newswires whose work has been published in