Tech decisions for your bank's Board
BankDirector recently released a new whitepaper, The Role of the Board in Technology, explaining how technology-investment decisions should include Board of Directors participation. More than just their impact on the bank's budget, technology decisions often relate to strategy within the institution, including areas of growth, weaknesses identified through the exam process and even customer service.
"You can't have a discussion about banking without having a discussion about technology," as noted by Bruce A. Livesay of First Horizon National Corp. in Memphis, TN.
An example provided within the whitepaper was the adoption of mobile banking technologies at First Horizon, a trend propagated by industry competition and customer demand. Mobile banking delivery systems can be expensive, so it was discussed at the Board level alongside considerations such as demand from the local market and the likelihood the bank will be acquired in the next few years, negating the current need to develop mobile applications.
In the area of credit risk management, a financial institution's Board may be already accustomed to requesting and reviewing stress test results, portfolio risk assessments and even loss history as part of the allowance for loan and lease losses (ALLL). In addition to results, it would be prudent for Board Members to carry at least a basic understanding of the technology used within the institution to identify and mitigate credit risk.
With the respect to the ALLL, technology can eliminate many of the common headaches that come with the monthly or quarterly calculation: the large amount of data necessitated from different sources, manual or formula errors the creep into spreadsheet based calculations and significant time commitments from C-level executives. However, given that Board Members frequently look only at the results, they may overlook these day-to-day headaches.
That distance can make ALLL automation seem more like a "nice to have" than a requirement for compliance.
The same holds true for portfolio management. If the bank has "gotten by" with its existing document and exception tracking system of spreadsheets, it can be difficult for a Board to see the value or urgency that comes with automating loan administration. 
The BankDirector article suggests that tactical decisions could be handled by the executive team, but if the technology investment impacts broader bank operations, it should be on the Board Meeting agenda. "Not only do boards need to understand where the technology expenditures are going, they also need to have an in-depth understanding of how technology either facilitates – or impedes – the bank's overall strategy."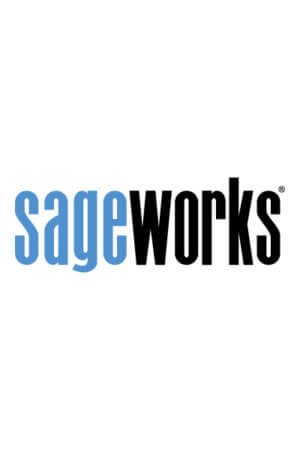 Sageworks
Raleigh, N.C.-based Sageworks, a leading provider of lending, credit risk, and portfolio risk software that enables banks and credit unions to efficiently grow and improve the borrower experience, was founded in 1998. Using its platform, Sageworks analyzed over 11.5 million loans, aggregated the corresponding loan data, and created the largest