What is Relationship-Based Banking and Lending?
This video is a segment taken from a recent webinar hosted by Sageworks and CECO Management Consultants.
To view another webinar on relationship banking, visit, "Transforming 'Lenders' into 'Bankers and Advisors': Developing the Entire Relationship."
From the video
Relationship-based banking is defined as the provision of financial services by a financial intermediary on the basis of long-term investment in obtaining firm-specific information or borrower-specific information through multiple interactions with the customer. Basically, how does the financial institution interact with their borrower base? In addition to that, relationship-based lending refers to the relationship that the bank or the lender has with the borrower in addition to knowing the financial statements and the information they normally gather in order to make a loan. They know or have a strong relationship with the borrower which gives them better insight as to what the borrower can do and how their business is truly functioning. There is a pitfall to that, which is if the lender gives more credence to the borrower than to the actual financial results. On numerous occasions, lenders will listen to a borrower and grant a loan on the basis of information the borrower provides, when in fact the financial statements are showing a different trend. The true relationship in all of this is not just having the borrower's loans but having complete information so that you can tie all of these things together.
Smaller financial institutions such as community banks had a much better grasp at relationship-based lending until about 5 years ago and had an edge over larger financial institutions. That has changed over time as the larger banks have transitioned their business banking focus to smaller businesses and have developed almost an internal community bank within the bigger bank. Another challenge for smaller institutions is technology itself — services such as treasury management, cash management services and so on. The bigger banks have really focused on being able to provide that same product capability to smaller businesses. Community banks are trying to move this way, but unfortunately, most community banks are hampered by this because they are using one of the core systems to run their systems and they are at the mercy of the core system providing this information or going out and buying it and trying to link it in together.
Learn how to expand PPP relationships for long-term success.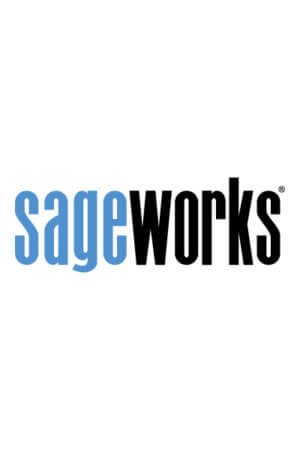 Sageworks
Raleigh, N.C.-based Sageworks, a leading provider of lending, credit risk, and portfolio risk software that enables banks and credit unions to efficiently grow and improve the borrower experience, was founded in 1998. Using its platform, Sageworks analyzed over 11.5 million loans, aggregated the corresponding loan data, and created the largest