3 simple ways to differentiate a valuation practice in 2016
Let's assume, for the purpose of this article, that you are operating a successful valuation or accounting firm. Or, perhaps you're an M&A professional or business broker, but no matter the nature of your work, you have a cash flow positive, successful organization.
Yet your work valuing businesses and advising owners has made you painfully aware that competition is always around the corner. Differentiation can quickly become the key to success. Numerous articles have covered the topic of differentiation in the financial services sector, citing it as the factor that can make or break a firm. This is particularly true for firms that are growing or have an interest in growth.
When researching differentiation, themes like "value" or "branding" arise, but to financial experts who are often untrained in marketing, branding or public relations, these terms offer little tactical advice. The challenge then becomes introducing these strategies into the life of your firm in tangible, practical ways.
Define and propagate your firm's personality. 
Like a person, a firm can have a personality that defines the organization and how it interacts with employees, clients and owners. Whether you started your own sole proprietorship or you are a partner at an established firm, the value of defining your firm's personality allows you to see firm strengths, firm weaknesses and avenues for creating growth by improving communication. Obviously, your prospective clients expect you to be client focused and to provide high quality services.  However, to truly differentiate the brand of your firm, you must be more specific with the value that your firm can add.
Leading firms can inform your approach to differentiation. These financial services firms generally understand how to define a brand based on a set of values and then create a logo, design aesthetic and advertising campaigns to drive awareness and client acquisition. Studying the websites, emails and other communications from these firms can often spark ideas of 

how

 to communicate your firm's personality, without copying these firms.
Get started by answering the following questions to guide your firm's differentiation.
•
What adjectives (e.g. loyalty) describe your firm's personality?
•
How are these descriptors different than your competitors' adjectives?
•
What adjectives do not and should not describe your firm's personality?
•
What specific activities (e.g. volunteering or firm softball games) fit your firm's personality?
•
What activities do not fit your firm?
•
What emotions describe your ideal client experience?

•
What emotions do not describe your clients' experience?

•
How are these adjectives, activities and emotions represented in your marketing materials and client interactions?
These questions will help you develop what brand strategists might call your firm's "brand persona". By answering these questions you can begin to develop a sense of what your company represents and how you can take actionable steps to generate, acquire and retain clients.
Leverage 
technology that fuels your firm. 
"Our firm differentiates by keeping abreast of technology" said Daniel Kaufman, a partner at
Nathan Accounting Group, LLC
.
Using up-to-date technology can help firms acquire new clients and save time on business valuations and tax work. It also allows us to take holistic approach to consulting business owners, Kaufman sai
d on a recent call with Sageworks.
For example, while using Sageworks' financial projection feature, Kaufman was able to show a recent client how her business could be impacted by affecting key variables, such as inventory purchases. Technology such as
Sageworks Valuation Solution
enables
Nathan Accounting Group, LLC
to provide detailed, practical advice to clients on a reoccurring basis, without overwhelming his firm with the time it takes to manually produce financial analysis.
Useful technology can take many forms – from electronic signatures to cloud data storage. Technology can enable your firm to provide additional services, increase efficiency and provide additional financial or economic insights to add value. In all these cases, technology is differentiating your firm.
Network toward the leading industries. 
Valuation firms, business brokers and other financial services professionals will sometimes differentiate by specializing. Though this approach to differentiation can make a firm seem less relevant to some clients, it can also position the firm as a true expert in certain fields. 
Consider building relationships in one or more of the prominent industries in your city, state or region. Transition to this new approach smoothly, without losing clients, by first strengthening existing relationships and networks to identify new clients in a specific industry. Then, intentionally develop your new clients by providing additional services, which can improve client retention. Hiring someone who has served that industry in the past can help build relationships faster.
Keep in mind that industries evolve. Every few years, assess the leading industry clusters and identify where new opportunity may lie. For example, in North Carolina, where Sageworks is located, the abundance of technology talent has helped to fuel the biotechnology cluster, and this talent is also now powering a healthy technology startup economy.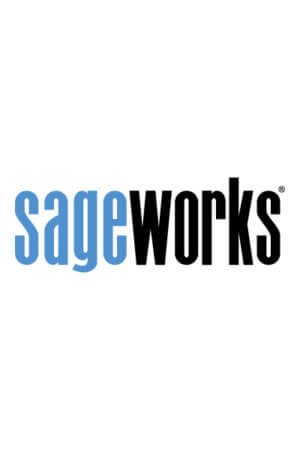 Sageworks
Raleigh, N.C.-based Sageworks, a leading provider of lending, credit risk, and portfolio risk software that enables banks and credit unions to efficiently grow and improve the borrower experience, was founded in 1998. Using its platform, Sageworks analyzed over 11.5 million loans, aggregated the corresponding loan data, and created the largest