5 tips for creating a successful business in 2012
Privately held companies historically create 80% of new jobs in the U.S., and many of the 27 million private companies are one-person shows. They're sole proprietors with an idea, striking out on their own or creating a business out of difficult circumstances, such as a layoff or a life-changing event. 
If your goal for 2012 is to start your own business or to grow your current business, here are five ways to position yourself for success. I've been starting and running businesses since I was 10, so I've learned a lot by trial and error. You will too, but here are a few ways to improve your chances of creating a successful venture.
1. Identify your unique selling feature. I'm not talking about a marketing gimmick. At a product or service level, what is different about your business than others already in the marketplace? Many MBA students wrongly assume you need disruptive technology or something radically different. I think you've got to take a deep look at your customers and what their needs are, then offer something that's different enough that your offering is compelling.  And that difference had better not be a lower price. Many people will find out the market prices and say, "Everyone's cutting lawns for $35; I'll do it for $30." That is a price cut to get customers, and that is exactly the wrong way to start a business. You get the customers, but as you build your business, your overhead goes up, and you have to raise prices. Eventually, you've eliminated your unique selling feature. Instead, consider providing an extra service – trim the hedges once a year for free as part of your lawn service, for example. Businesses with the most unique selling features tend to win.
2. Think like a scientist.  When I went to business school, the idea was to study the market, get prices and launch the product. Some people get stuck on sticking to the business plan instead of figuring out what's going to work. Do your research, learn about your customers and the industry, and then get out there and then change your product or service super quickly in response to the market's reception.  So if you're starting a lawn service business, you figure out your selling proposition, then you get out there and start cutting some lawns, and if you discover you've got the selling proposition wrong, you change your service or your product. It's really like the scientific method, where you come up with a hypothesis, gather data, and you're constantly disproving your hypothesis, so you move on to test the new hypothesis based on that new information. Go in with the attitude that you're going to learn and adapt very quickly.
3. Have intelligent resilience. Approach your business with the attitude of someone who has burned all of their bridges: "I'm not sure how I'm going to make this work, but I'm going to make it work no matter what." That doesn't mean being obstinate or unyielding. "Damn the torpedoes" is not right for entrepreneurs. To the contrary, it means being open-minded and listening well enough to change your methodologies.  At the same time, you should be dogmatic in your belief that you are going to figure out how to make it work.
4. Pick the right river. Maybe you want to cut lawns but you learn the lawn-cutting business isn't profitable. It's not a good idea to take the approach, "I'll make any business work; I'll find a way to make it work." Get into an industry that's healthy. In our economy, there are industries that are unhealthy, and they may be unhealthy the rest of our lives. Real estate is one often mentioned. Put yourself in a position to win just by being in the right river and by being in the right part of the river.
5. Give it time. In the vast majority of cases, it takes time to get a business concept right and make it successful. In my experience, you need between two and six years. But how do you afford that? You almost have to have a low overhead. You can't have big mortgages and expensive cars and kids in college. I'm a big believer in starting a business out of your home. And you can always start a business part time, or if you're married, maybe one spouse works while the other develops the business. Most businesses can start as a cottage business. 
Brian Hamilton is the co-founder and Chairman of Sageworks. He is an original co-developer of "FIND" (Financial Information into Narrative Data), the company's core artificial intelligence technology which converts financial numbers into plain-language reports. "FIND" is the basis of ProfitCents® and Sageworks Credit Analysis, applications that are used today by thousands of financial institutions and accounting firms throughout North America and the United Kingdom. 
Brian holds an MBA from Duke University and a bachelor's degree from Sacred Heart University. He is a noted expert in finance who has been published and quoted in most major national media outlets. He is currently a guest columnist for Forbes.com and Inc.com. Brian also oversees Inmates to Entrepreneurs, a community outreach program focused on teaching ex-offenders to start low capital businesses upon release from prison.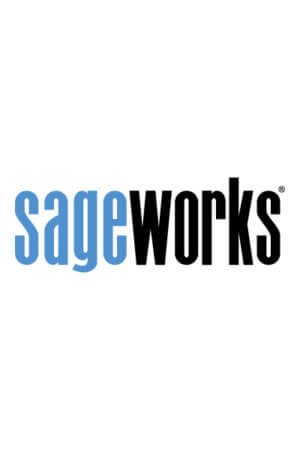 Sageworks
Raleigh, N.C.-based Sageworks, a leading provider of lending, credit risk, and portfolio risk software that enables banks and credit unions to efficiently grow and improve the borrower experience, was founded in 1998. Using its platform, Sageworks analyzed over 11.5 million loans, aggregated the corresponding loan data, and created the largest