5 ways business intelligence transforms your company by Amanda Harley, MBA
Over the next few weeks, we will be counting down 5 of the ways I believe Business Intelligence transforms your company.  Let's first start with what business intelligence is.  I describe Business Intelligence as taking your company's data and turning it into meaningful knowledge that you can immediately apply to transform your business.  Notice three words in that sentence – meaningful, apply, & transform.  Business Intelligence is where data meets action.  Business Intelligence is not just pretty graphs or dashboards.  A great Business Intelligence System allows you to monitor the performance of your business from 50,000 feet or 5 feet.  I love Wikipedia's synonym for Business Intelligence – "a Decision Support System" – because decisions based on facts truly transform a business. 
#5 Business Intelligence is based on real numbers & information and NOT on a gut feel
We, as entrepreneurs, use our gut feel on a daily basis to make decisions.  We trust our instinct; make quick decisions. And, a lot of the time we are right.  Notice I said, "a lot of the time" because there will come a time when a gut feel decision will cost you hundreds of thousands of dollars, even millions, because you made one step in the wrong direction.  How often do you review the profitability of your products, customers, sales team, or marketing campaign?   What about the most profitable packaging of each suite of products?  Can you make the following statement:  I know, for a fact, what the top 5 most profitable products, customers, sales person, packaging, etc are in my business?  The key word is fact.  There is no "I think" in business intelligence.  It is, or it is not. 
When implemented successfully, a BI or "decision support system" tells you things about your business that you never knew.  It answers all of the questions above and more using real data.  BI software extracts data from your transactional system (i.e. accounting system), analyzes, summarizes, and delivers the information in a way you understand – reports, lists, graphs, dashboards – which you then interpret and apply within the business. 
One pitfall to avoid –
garbage in, garbage out
– the data must be accurate.  There is no point in investing in a BI system if you do not have controls in place for things like order entry, purchase order entry, and accurate bookkeeping.  The majority of my clients have established controls, and inevitably we still find errors.  Keep the errors to a minimum by having your CPA firm conduct a controls analysis or
review your accounting system & structure
.  Then, and only then, are you ready to implement a BI system.
The key to a successful implementation is how well you incorporate the real data & new knowledge into the organization.  Knowledge is power, and your team has the power to change your business.  Every person in your organization either contributes or deducts from the profitability of the company. Imagine what would happen if your warehouse team knew which products were the largest contributors to the profit.  Would it change their behavior? Would they take extra care in ensuring those top products ship on time, or even early?  Imagine what would happen if your sales team knew exactly what customers buy, when they buy, and how much they buy.  How would it change their sales strategies?  Over the next few weeks, I will discuss these changes and more.  I will show you how I use business intelligence to transform a business.
Amanda Harley is the founder of Black Label Strategies. Her experience spans over a decade of working with top companies like Delta, Sotheby's, and EarthLink in cities like New York, Los Angeles, and Atlanta. Throughout her career, she has always worked in field operations finance allowing her to gain insight into what truly drives a company's growth and profit. While working full time at Delta in Los Angeles, she received her MBA from Pepperdine University, ranked by the Wall Street Journal as one of Top 50 business schools in the Nation.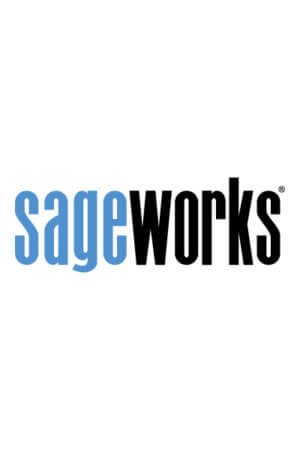 Sageworks
Raleigh, N.C.-based Sageworks, a leading provider of lending, credit risk, and portfolio risk software that enables banks and credit unions to efficiently grow and improve the borrower experience, was founded in 1998. Using its platform, Sageworks analyzed over 11.5 million loans, aggregated the corresponding loan data, and created the largest