Accountants: Help clients with these 3 pain points
While some clients may view their accountants as tax preparers or compliance resources, accountants are in a unique position to provide additional services that address business clients' major pain points. Your training, experience and insight can help business owners gain perspective on the financial performance of their business and can further develop your role as a trusted advisor.
Here are three issues that are causing or will cause headaches for your clients, along with ways ProfitCents, Sageworks' suite of online financial analysis solutions, makes it easy for you to address these pain points.
They've got a "trees" view of the business. Business owners or top executives need to have a basic level of competence in numerous areas: hiring, training, leading employees, developing products and services, marketing them and selling them, complying with laws and regulations, and handling or overseeing finance and accounting.  As a result, they may suffer from "can't see the forest for the trees" disease: They have no idea how the company is really performing financially. This is not just stressful to them; it can be fatal to the business if the client is unable to keep sufficient tabs on cash flow.
Compounding this issue is the fact that many business owners are in the habit of thinking of their financials in terms of limiting their tax liability, but that view really doesn't provide a full picture of the business's financial performance.  A narrative report created by ProfitCents provides an easy way for you to present in plain language a description of the company's financial health. All you have to do is customize a few pieces of the report, if desired, and print off copies to mail or present to the client. The professional-looking report includes graphs and charts that make it easy for your client to see the big picture.
They feel isolated and lonely in the management of their business. As Sageworks Chairman Brian Hamilton has noted, one of the most difficult aspects of being an entrepreneur is the sense of isolation and loneliness that many business owners have as a result of a lack of peers or reference groups that can provide them feedback. But you are someone who already knows the business and can offer perspective, minimizing those feelings of isolation.
ProfitCents allows you to save hours by automatically analyzing the client's business and generating a narrative description ready to be shared with the client. Sageworks' reports even include tips for improvement, which you can discuss at client meetings. They allow you to spend less time analyzing numbers and more time applying your experience and insight to help clients address specific needs.  You can also use ProfitCents to perform projections and illustrate what-if scenarios to show clients quickly the impact of certain changes.
They don't know how they stack up. When you're running a race that covers a lot of ground, it can be hard to know how you're doing relative to competitors unless you periodically get an update on the rankings or spot a rival near you. In the same way, your business clients worry about how they are performing financially relative to peers. Are they more profitable? Are sales doing better or worse? Do they have an appropriate level of cash? Will they be valued as highly as others in the industry if they decide to sell?
With ProfitCents, you can benchmark your clients against peers using Sageworks' real-time industry data. Once you input financial data for the client, ProfitCents does the rest of the work for you.
Horwich Coleman Levin, LLC, a full-service accounting firm in Chicago that uses ProfitCents in its valuation services, also provides its clients with the easy-to-understand performance analysis report, which can be used in strategic planning with the help of their advisors at the firm.
Clients will always have questions and concerns. As their pain points and needs change, you can use ProfitCents to help the client address them. In the process, you can identify new opportunities to sell more services to existing clients.
Get more information on ProfitCents or watch a demo.
By Mary Ellen Biery, research specialist at Sageworks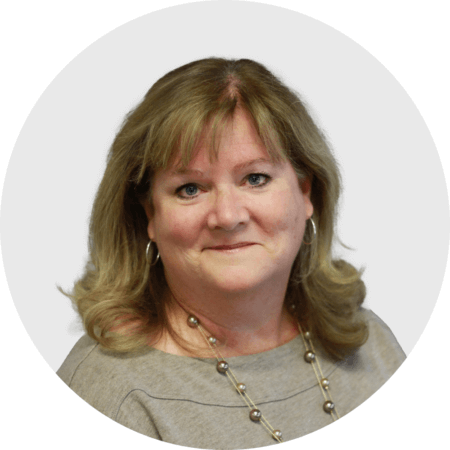 Mary Ellen Biery
Senior Strategist & Content Manager
Mary Ellen Biery is Senior Strategist & Content Manager at Abrigo, where she works with advisors and other experts to develop whitepapers, original research, and other resources that help financial institutions drive growth and manage risk. A former equities reporter for Dow Jones Newswires whose work has been published in