Ag lending risk increasing as result of declining incomes
According to recent data from the Agricultural Finance Databook, non-real estate farm loan volumes continued to rise in the second quarter of 2015, increasing by five percent over the second quarter of 2014. This growth continues the trend from the first quarter of 2015, which saw an increase of eight percent year over year. But there is cause for concern, as 2015 farm income is expected to decrease from year-ago levels.
"Although loan volumes have increased steadily since 2011, recent increases have coincided with a period of declining farm income," said a recent report from the Federal Reserve Bank of Kansas City. The report noted that since 2012, crop cash receipts have declined by more than 20 percent, according to the USDA. Unfortunately, during this same time period, costs associated with manufactured inputs, seeds and rent only declined one percent. In addition, the ratio of operating loans to farm income has risen, despite other non-real estate loan volumes, relative to farm income, leveling out.
While the Fed noted that credit risk associated with farm loans is relatively stable, "the recent increases in operating loans relative to farm income highlight a growing risk in the farm sector." The Fed report said that average risk rating for all farms loans was approximately three, meaning moderate risk. In addition, charge-off and delinquency rates have remained low for farm real estate loans and non-real estate farm loans. Despite a slight increase in the first quarter of 2015, these types of loans have remained below the rates for other types of loans. Further, profits at agricultural banks have increased, and nonperforming loans have almost returned to pre-recession levels.
To help understand how declines in farm income could impact risk, bankers can perform stress testing on agricultural portfolios or on individual, potentially riskier segments. While it isn't necessarily required for banks under $10 billion in assets, regulators and auditors generally view it as a proactive best practice, especially when a portfolio is highly concentrated in a volatile industry like agriculture. By stress testing, banks have the opportunity to adjust lending standards, capital levels or concentration percentages, among others, based on the results.
Overall, the report cites a slight increase in the risk associated with agricultural production as a result of lower projected farm income and increasing needs for short-term operating loans. Although risk ratings, delinquency rates and charge-off rates have remained stable and low, agricultural credit conditions have generally weakened as a result of the decline in farm income.
To help mitigate risk, Sageworks recently released Credit Analysis for Ag Lending, an expansion of the company's existing credit analysis solution to help lenders standardize and document lending to agricultural borrowers. Utilizing a simple, easy-to-use platform, the agricultural lending solution simplifies the creation of a cash-flow projection by leveraging historical production data, and it satisfies reporting requirements associated with agricultural lending.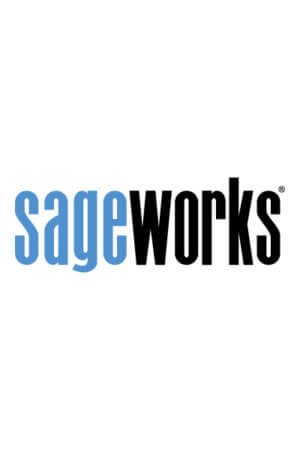 Sageworks
Raleigh, N.C.-based Sageworks, a leading provider of lending, credit risk, and portfolio risk software that enables banks and credit unions to efficiently grow and improve the borrower experience, was founded in 1998. Using its platform, Sageworks analyzed over 11.5 million loans, aggregated the corresponding loan data, and created the largest