Backtesting the ALLL: deeper investigation of specific portfolio segments
On the specific portfolio segments, first, it is important to determine answers to several questions from period to period. Which segments had an increase in the FAS 5 reserve? How much of the increase is due to changes in volume of that portfolio? How much is due to change in loss rate?
An example report to analyze this is below:
Figure 1
The above example analyzes the change in balance as compared to the change in loss rates from one quarter to the next and analyzes the impact on the reserve. In this example, we see a significant effect on the reserve from the change in loss rate for Residential Real Estate and Commercial Real Estate, with an additional significant change caused by a change in balance for the Commercial and Commercial Real Estate portfolios.
After identifying that some of the reserve change is due to loss rate changes, the institution must then analyze how much of the effect is due to a change in the historical loss rate rather than the applied qualitative and environmental factors.
When looking at the historical loss rate component, the institution must examine the timing of charge-offs that rolled out of the loss rate as compared to charge-offs that entered in with the most recent quarter. These changes can be anticipated and/ or projected, so it is important to examine this closely ahead of time.
Figure 2
In the case above, if the institution is using a 4-quarter loss rate through 9/30/2013, then its loss rate would drop significantly from 6.79 percent in 2Q13 to 3.22 percent in 3Q13, since the quarter (3Q12) that is dropping off had significantly more charge-offs than the new quarter being included (3Q13). 
Similar to the questions we asked on the global level, questions the bank should ask include:
1. To what degree did the ALLL cover the net charge-offs over the subsequent 12 months? In this case, there was 150 percent coverage.
2. Did the current period's (annualized) or the subsequent 12 months' charge-offs exceed the ALLL? If so, what may have been missed in this portfolio? Increases in delinquency, changes in the local economy or other factors that could have helped in identifying a change in the qualitative factors that would have allowed adequate coverage of the ensuing charge-offs. In the example above, the CRE portfolio has inadequate coverage at 0.89, so this would necessitate further investigation as to what aspect of the portfolio may have been missed in the qualitative factor analysis.
To learn more about backtesting, view our webinar on Backtesting your ALLL methodology.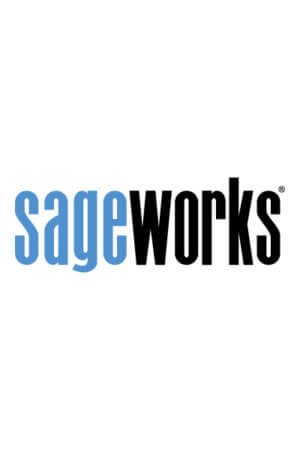 Sageworks
Raleigh, N.C.-based Sageworks, a leading provider of lending, credit risk, and portfolio risk software that enables banks and credit unions to efficiently grow and improve the borrower experience, was founded in 1998. Using its platform, Sageworks analyzed over 11.5 million loans, aggregated the corresponding loan data, and created the largest