Be a profit center: Add value to your consulting engagements
By Adam Blitz, Principal and Consultant at GetBlitzed Solutions
CPA's can be invaluable. However, CPA's often dive into accounting work that only meets the compliance requirements. It's common knowledge that clients need tax returns or financial statements completed and submitted in a timely manner. It's also well known that the information derived from these resources can be crucial in strengthening a client's ability to reach their goals. 
Somewhere in between the lines of compliance and business advisory service, a disconnect exists. Whether the CPA is fearful of over-billing a client, unsure of how to drive the context of the conversation to new services or just too bogged down with compliance work to focus on anything else; it is essential, as the economy changes, for CPA's to move towards business advisory services while automating compliance.
So, what steps do accounting firms need to take in order to harness the benefit within business advisory opportunities? 
Create more time. How do you take on more work in your practice without hiring more people? Look at your processes and find opportunities to "skim the fat". Ask yourself what tasks are taking too long and which projects are unnecessary. And here is the key…Do something about it. Change is hard, but it's necessary for your practice to grow.
Educate your staff. When looking at your staff's job description, it more than likely requires a lot of prep time. Time to prep for financial statements, job management, and project management. 
Their job description probably mentions little about client development or relationship management. These two tasks, when not actively employed, allows staff members to mismanage their time and not focus on the growth of a practice. Staff members, who are closest to the issues are "doing what they are told" and not seeking out new opportunities. With just a little awareness, those who could be doing the best business development could be working for firm already!
Strengthen relationships with clients. If you want to find new opportunities to serve your clients, commit to having conversations with them on a regular basis. Learn about their problems, understand their concerns and, at the right time, advise on solutions. But more than advising on the solution, clients should be assured that your firm will help create a positive result when the solution is executed. In real numbers, guide clients toward actual results and expectations post-execution. Having these conversations with clients is much easier when a solid relationship has been established.
Show the value of the work. When beginning to offer high level consulting services, provide clients (or prospects) a taste of what your services could look like. Everyone likes to test drive before they buy. Once a client can't imagine business without your solution, implement it! The next time your firm offers a new solution, the client will be awaiting the opportunity to jump in!
As technology continues to revolutionize the accounting profession, it's important to remain ahead of the marketplace and implement new opportunities to clients. Remember, if you don't offer the service to your client, somebody else will. Seize this opportunity to ensure that your firm continues to build and grow.
Adam Blitz of GetBlized Solutions is a CPA and thought leader who works with several small business clients as an Outsourced Controller/CFO. Adam also advises CPAs on how to implement strategies that grow their unique practices. Adam will be providing more insights around his thoughts above on a Sageworks webinar Tuesday, January 5th from 2-3PM EST. Register here for the webinar.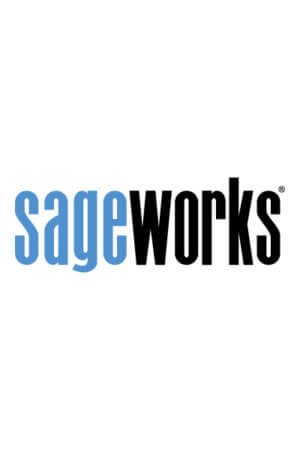 Sageworks
Raleigh, N.C.-based Sageworks, a leading provider of lending, credit risk, and portfolio risk software that enables banks and credit unions to efficiently grow and improve the borrower experience, was founded in 1998. Using its platform, Sageworks analyzed over 11.5 million loans, aggregated the corresponding loan data, and created the largest