Becoming an inspiring and profitable advisory accountant
Best-selling author Steve Pipe is a Chartered Accountant, researcher, speaker and founder of Accountants Changing the World. He authored books including The World's Most Inspiring Accountants, The UK's Best Accountancy Practices and Your Blueprint for a Better Accountancy Practice, and is currently researching his 2017 book, The World's Best Accountancy Practices. According to LinkedIn, he is the world's most highly-rated adviser to the accountancy profession.
Steve Pipe firmly believes that accountants can literally change the world by using their numbers skills. Pipe recently led a webinar in partnership with Sageworks titled, "Become an Inspiring and Profitable Advisory Accountant." In this webinar, as in much of Pipe's work, he demonstrated that consulting and advisory services are some of the greatest services accountants can provide. He proceeded to identify cases and examples where those services were used most effectively in the marketplace, resulting in changed lives and as well as changed communities and economies. Pipe's initiative for providing this information is so that each accountant can apply the lessons learned to become significantly more successful, much more profitable, and more inspiring in the lives of their clients. Pipe emphasized throughout that the profession has so much more power to do good than it gives itself credit for.  
Listen to the webinar now: "Become an Inspiring and Profitable Advisory Accountant."  
Pipe started by saying that accounting professionals often suffer from a "confidence crisis" since they have no knowledge of the incredible impact they make in their clients' lives. Pipe stated, "No one has studied what accountants actually do for their clients, and it's difficult to become sufficiently proud of what you do without a body of evidence that shows the impact and the difference that accountants really make." 
In his research, Pipe attempted to gather information on the services provided by the best firms in the U.K. and around the world. Pipe first documented his findings in 2011 in The UK's Best Accounting Practices, which described what it is that practices do to make their firms extraordinarily successful. Pipe examined how firms are really using their skills in a powerful way.  Later, in The World's Most Inspiring Accountancy Practices, Pipe looked at case studies of practices that were making a profound impact on their clients, economies and even in their communities. Pipe described the skills, processes and services these exceptional firms were offering. In his latest book, a work in progress, Pipe is expanding his analysis to find out how the world's best accounting firms are making their practices more profitable and more emotionally rewarding.
The initial objection by accountancy practices to implementing Pipe's findings is that often firms will think they're too small. In fact, 71 percent of the case studies documented in The World's Most Inspiring Accountancy Practices, where accountants are making significant differences for their clients, happen to be from smaller, independent firms with 1 to 2 partners/directors and teams of no more than 10 people.
Pipe explained that these smaller firms are making a life-changing impact on their clients. Sixty-two case studies looking at just a single client story from each firm showed the following results:
• 19 businesses saved from extinction
• 4 new businesses – one grew to $3 million in 24 months
• 62 jobs created or saved
• Sales increases of 33 percent, 169 percent and $2 million
• Profit increases of 142 percent, 273 percent and over $700,000
• Loss of $125,000 turned into profits of $700,000
• Cash flow transformed – $375,000 borrowing into $780,000 cash
Pipe explained these results as "extraordinary" financial benefits for each of these clients, where profit results are off the charts, and cash flow and tax positions are remarkably improved.  Pipe believes that once accountants realize their impact, they can "harness" what they are doing to "stand taller" and attract the very best clients. 
One example that Pipe provided: David Miller of Yorkshire reported that his client, Chris Holt, never thought that an accountant could change his life, but now Holt says, "I am no longer stressed, I have financial security, and a happy family," all as a result of his accountant's work.
Pipe continued to explain additional value that accountants can provide for their clients. He said that "no one fully appreciates the emotional impact accountants can provide in alleviating their clients' fears."  Before being helped by an accountant, 62 businesses in Pipe's research considered themselves confused, worried, burnt out, overwhelmed and disheartened. After working with their accountants, clients described themselves with more positive words like secure, happy, calm, confident, positive and focused.  Pipe says accountants have the power to not only change their clients' bank accounts, but also how they feel emotionally and in their outlook on life.
Overall, what did Pipes' research identify as rewards for accountants?
Testimonies Pipe recorded include statements like, "We now spend three times what we used to on our accountant, and it's worth every penny." Pipe explained that there are crystal clear financial benefits to providing the best services that you can. Furthermore, Pipe underscored that practicing the best services will not only attract the best, high-paying clients, but will also bring the best young talent to your firm since today's young graduates want to know they will make a difference doing "worthwhile work." Teams have also reported that they are more content, happy and energized as their work has become more meaningful.
For more information on the details of the services and skills the best practices maintain, please see the recorded webinar, in which Pipe recommends three areas for strategizing where you can make the greatest difference for your clients as you earn the greatest amount of cash for your firm.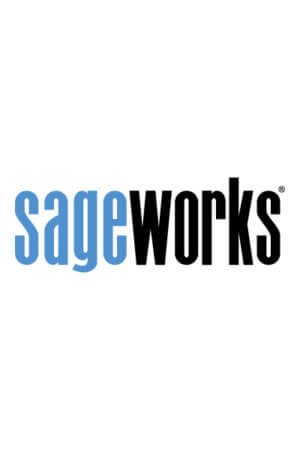 Sageworks
Raleigh, N.C.-based Sageworks, a leading provider of lending, credit risk, and portfolio risk software that enables banks and credit unions to efficiently grow and improve the borrower experience, was founded in 1998. Using its platform, Sageworks analyzed over 11.5 million loans, aggregated the corresponding loan data, and created the largest