Building Data Integration Bridges for Financial Institutions with APIs
Connecting S
ageworks to Salesforce.com™
Communication is vital to nearly every aspect of our lives, so we continuously work on ways to improve it for financial institutions. This is why Abrigo's Sageworks credit and lending solutions introduced an API (application program interface) Network, an essential tool for communication between applications. APIs create a link between solutions for a streamlined experience, without reinventing the wheel for every application or add-on. To make everyday tasks as automated as possible, Sageworks bridged a link to the Salesforce CRM. This integration allows the credit and lending departments at financial institutions to work together while maintaining their individual workflow processes.
How does Salesforce integration work?
Integration with Salesforce enables users to utilize both the Sageworks and Salesforce platforms in one place. Information from the Sageworks' Banking Platform can update within Salesforce nightly or as needed by the institution, and information from Salesforce can be pushed to Abrigo on demand for real-time updates. The capability to use Sageworks and Salesforce in tandem means that users will gain quick access to information in a single view, share data easily between two solutions, all the while reducing repetitive data entry and duplicated efforts.
How does this help your financial institution?
With the Sageworks Salesforce Integration solution, users are able to take a deal from underwriting to booking in one streamlined process. Lenders and analysts will have access to dedicated-yet-connected views of customer and loan data in a centralized repository, so sending referrals across departments is simple. This solution maximizes efficiency by eliminating back and forth communication, which allows lenders to service their customers promptly.  Ultimately, the Salesforce integration will help synchronize communication within departments and enable lenders to place more of a focus on portfolio growth.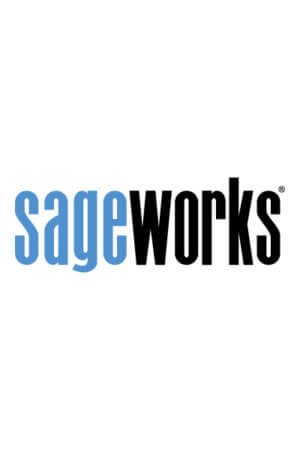 Sageworks
Raleigh, N.C.-based Sageworks, a leading provider of lending, credit risk, and portfolio risk software that enables banks and credit unions to efficiently grow and improve the borrower experience, was founded in 1998. Using its platform, Sageworks analyzed over 11.5 million loans, aggregated the corresponding loan data, and created the largest