Business booming for IT providers
Facebook's (NYSE:FB) troubled initial public offering, as well as cautious financial outlooks by tech giants Dell (NASDAQ:DELL) and Cisco (NASDAQ:CSCO) in recent weeks have some traders of technology stocks worrying that the tech boom may be over. 
But at least for privately held companies involved in computer systems design and related services, business remains strong, according to recent sales and profit margin data from Sageworks, a financial information company.
Sageworks reviewed private companies falling under the NAICS code 5415 and found that providers of IT expertise have experienced nearly 20 percent sales growth in the last 12 months. That follows 19.17 percent and 16.81 percent growth in 2011 and 2010, respectively, when the industry bounced back from lackluster sales growth of 5.83 percent sales as the U.S. recession officially ended in 2009. 
"They're looking pretty strong right now," said Sageworks analyst Dianna Hu.
"Sales percent growth was a little bit higher in the mid 2000s than it is now," Hu said. "I'm looking at sales growth then in the low 20s, so it hasn't quite reached pre-recession levels. But if the trends that I'm seeing from the last two years continue, then we might hit those same levels in the next year or two."
The recent growth rate is more than double the average sales growth among all privately held companies tracked by Sageworks. 
"Either the companies are making more due to stronger demand or because they're raising their prices, and just based on the economy for the last two years, I would assume that companies wouldn't be drastically increasing their prices to the level you'd need in order to see that kind of sales growth," Hu said. "My assumption is that the growth is more likely to be due to greater demand."
Businesses, rather than individuals, are more likely the customers of the computer systems design companies in this category, Hu said. "Looking at these numbers, it looks like businesses kind of held on to their money in 2009," she said. "They were a little bit more cautious with how they spent their money. But now, we're slowly recovering, so businesses feel a little more optimistic about the future. They're willing to spend a little more money on things that maybe they didn't absolutely need in 2009."
Having held off for several years, some companies this year could be deciding it's time to upgrade their systems. "That's one potential reason why these sales numbers might be growing at such large increases," she said.
Private providers of computer systems design services are also generating profit margins that are higher than historical averages, according to Sageworks.
Net profit margin, at around 8 percent for the last 12 months, is more than three percentage points higher than pre-recession levels.  
Through its cooperative data model, Sageworks collects financial statements for private companies from accounting firms, banks and credit unions. Net profit margin has been adjusted to exclude taxes and include owner compensation in excess of their market-rate salaries. These adjustments are commonly made to private company financials in order to provide a more accurate picture of the companies' operational performance.
Hu said Sageworks' data indicates computer systems design service providers have found ways to increase efficiency and productivity in recent years. "They're holding on to their lessons from the recession and are just continuing to come up with ways to reduce overhead," she said.
Selling, general and administrative expenses have been 45 to 47 percent of sales in recent years, compared with 48 to 50 percent in the 2005 to 2007 timeframe.
For the entire article, including Sageworks data, see Forbes.com here.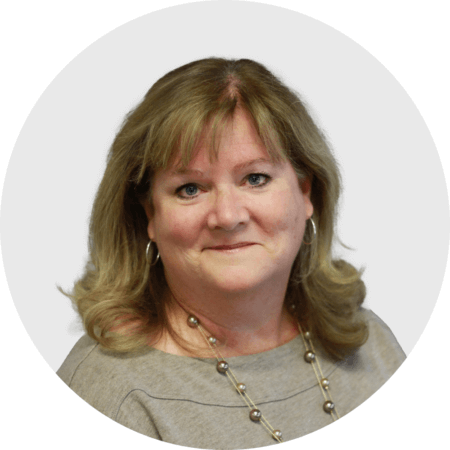 Mary Ellen Biery
Senior Strategist & Content Manager
Mary Ellen Biery is Senior Strategist & Content Manager at Abrigo, where she works with advisors and other experts to develop whitepapers, original research, and other resources that help financial institutions drive growth and manage risk. A former equities reporter for Dow Jones Newswires whose work has been published in