Business valuation methods matter
By Brad Spence, Director of Enterprise & Valuation Teams, Sageworks
Think performing quality business valuations is important? Consider this statistic: Roughly one in every three business-sale engagements for brokers over the last 12 months ended without a transaction, and unrealistic asking prices were a major factor in the failed deals, a recent survey says. 
That data comes from recent research by Pepperdine University, which found that a valuation gap in pricing scuttled deals for brokers more often than did reasons surrounding insufficient cash flow, no market for the business, economic uncertainty and a lack of capital to finance the transaction.
Accountants and others performing business valuations know the process can be arduous. It requires a mix of art and science, using valuation standards, such as the AICPA's Statement on Standards for Valuation Services (SSVS1), as well as professional judgment throughout the engagement. But as the survey shows, having the wrong number at the end of your engagement can mean your client is unable to sell when he or she needs to.
One area where accountants performing business valuations use their judgment is in the application of finance theory. They use their discretion to determine which valuation method and approach is best for the current enagement. Pepperdine researchers surveying brokers and appraisers found that numerous valuation methods are used. Not surprisingly, the most favored approaches were income, market and asset approaches – the approaches outlined in SSVS1. 
Appraisers most often used income approaches; a combined 61 percent of those surveyed said they favored using the discounted future earnings method and the capitalization of earnings method. Just over one-fourth of respondents used market-based approaches (guideline company transactions or guideline public company method), and only 7 percent used an asset-based method (adjusted net asset method).
Among brokers, favored methods were a little more evenly distributed than they were among appraisers. About half of brokers surveyed used income-based approaches; 23 percent used market-based approaches and 13 percent used an asset-based approach.
Regardless of the approach and method chosen, valuation professionals need to be able to track the routes they take and the thinking behind their moves. This is particularly important if there are multiple firm staff members working on an engagement and if the firm is working to reduce professional liability.
At the same time, these firms may look for ways to make the process more efficient and incorporate solutions that boost their productivity in engagements. More public accounting firms are developing business valuation practices in order to meet client needs and capitalize on growth opportunities by adding specialized services. 
A web-based, automated valuation solution that provides access to work for numerous staff members and provides the ability to track documents, select a valuation approach and generate automated reports easily can help streamline valuations. 
Utilizing tools that automate the lower-level-analysis aspects of gathering data and performing calculations can free up senior staff for higher level, value-added analysis and review.
To learn more about optimizing business valuations in accounting firms, download a free whitepaper, "How to Build a Valuation Practice within Your Accounting Firm," or watch a walkthrough of Sageworks Valuation Solution, a professional-grade valuation solution. On average, users of Sageworks' solution are reporting a time savings of 6 to 10 hours per engagement. 
Sageworks Valuation Solution
Sageworks Valuation Solution is a web-based, business valuation solution that helps firms streamline workflow, scale existing processes and increase realization rates. Explore features and benefits by watching a one-minute walkthrough video.
———————————————
*Disclaimer: Sageworks has a marketing relationship with the AICPA. The Sageworks Valuation Solution, while being modeled after SSVS1 standards, is in no way endorsed or preferred by the AICPA. Further, the AICPA and its subsidiaries are not responsible for the accuracy of the information contained herein.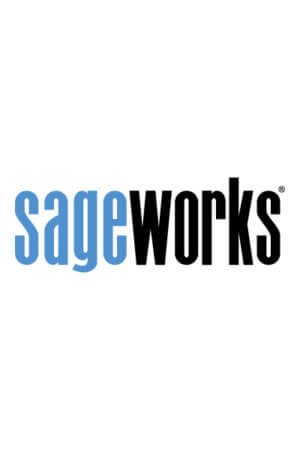 Sageworks
Raleigh, N.C.-based Sageworks, a leading provider of lending, credit risk, and portfolio risk software that enables banks and credit unions to efficiently grow and improve the borrower experience, was founded in 1998. Using its platform, Sageworks analyzed over 11.5 million loans, aggregated the corresponding loan data, and created the largest