Businesses reducing credit risk in tough economic times
Recent challenges in the U.S. have bolstered the need for examining credit risk. The financial and operational risks to business owners are evident in several statistics.
Business bankruptcies peaked at nearly 61,000 in 2009, and they have declined to around 47,000 in 2011. However, the 44,435 business bankruptcies that have been filed in the 12 months ended June 30 remain more than 28 percent higher than the annual average between 2000 and 2006. As recently as the first quarter of 2011, business failures outnumbered business startups, according to the Bureau of Labor Statistics. These statistics indicate the economy is not back to where it was before the recession, so credit risk remains a concern. Subsequently, these financial institutions make the loan analysis process more stringent and comprehensive in order to decrease their exposure.
In order to hedge this risk, financial companies considering extending a loan or any credit are using tools such as a business credit report to gauge creditworthiness and predict the likelihood of default. When a credit analyst is trying to assess the risk exposure tied to a new credit line or credit line increases, pulling a report on a company's default risk and combining it with a loan file can provide a more complete understanding of the risk exposure.
Companies are on the front lines when it comes to identifying risks. "If you have a business relationship with another firm and that firm goes under, that can have an adverse impact on your business and your ability to do what you do and make money," notes Rebel Cole, PhD, professor of finance at DePaul University. Sageworks has identified six main scenarios where businesses should run a credit report: Suppliers, Vendors, Customers, Borrowers, Partner Companies, and their Own Company. Firms have to remain cognizant of the changes going on around them. The ongoing U.S. economic recovery and continued tight lending conditions for many firms make it important for businesses to evaluate the credit risk. While several methods exist for checking the credit ratings of a business and for trying to understand the likelihood of default, a statistics-based model that predicts the probability of default and incorporates financial characteristics of both businesses and their owners can be a valuable tool in financial due diligence.
For more information about making smart credit decisions and ensuring a healthy future for your financial institution, download this free whitepaper: Shifting Credit Concentrations: 6 Ways to Prepare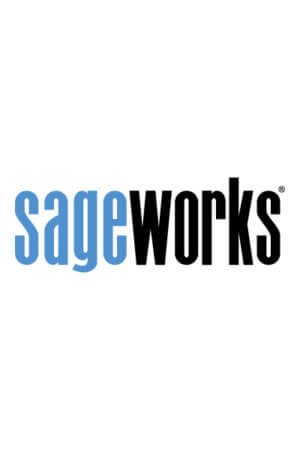 Sageworks
Raleigh, N.C.-based Sageworks, a leading provider of lending, credit risk, and portfolio risk software that enables banks and credit unions to efficiently grow and improve the borrower experience, was founded in 1998. Using its platform, Sageworks analyzed over 11.5 million loans, aggregated the corresponding loan data, and created the largest