CECL Transition Workshops: Hands-on Practice for Upcoming ALLL Changes
Training for the current expected credit loss model, or CECL, is available for bankers and others preparing for the transition to the FASB's updated accounting standard. Given the nature and complexity of the CECL model and the variable nature of financial institutions' loan portfolios and potential losses, implementation will vary greatly. That's why workshops offering hands-on, practical CECL training can be particularly instructive for a bank or credit union's particular situation.
Abrigo schedules
CECL Transition Workshops
across the country — each offering opportunities to learn and put into practice practical tips about how best to gather data, select loss methodologies, and begin parallel calculations of the
allowance for loan and lease losses (ALLL)
.
Before each CECL training workshop, attendees receive materials to review so that all participants are "on the same page" once the workshop begins, says Abrigo Events Marketing Manager Courtney Rock. The first part of the one-day seminar is a review of basic CECL principles and a panel discussion with Abrigo Advisory Services team members and other bankers or industry experts. After lunch, workshop attendees are grouped by fives – each at a table with a monitor and a workshop-provided computer tablet preloaded with Abrigo's CECL-ready ALLL software. Attendees use the software to work through case studies to see how different loss rate methodologies and scenarios can be implemented in a CECL-ready model. This gives them a sense of what would be most effective for their own institutions in their own transition plans. Attendees are also broken into groups so they practice the CECL methodologies most likely to be employed by their institution.
"The workshop takes the participants step-by step through what to do when making CECL calculations," Rock says. "They log on to the web-based software and follow along in the on-site workbook to walk through what they would do in a particular situation when calculating their allowance. It leaves them open to make a lot of decisions based on what they'd like to analyze from their own institutions, but it also guides them in the different kinds of loans – commercial, consumer – and in the different methodologies available under CECL."
The small groups work well because they give bankers a chance to collaborate, making the training experience efficient. At the same time, the groups provide sufficient individual time to explore unique interests among the institutions, Rock said. "I generally try to group the institutions by asset size to provide participants with interaction among some peers so they can share relevant best practices with each other," she added.
Be better equipped to manage the ALLL under CECL.
Lee Nichols, CPA, CGMA, is Senior Vice President of Credit Administration of Capital City Bank, headquartered in Tallahassee, Fla., and he attended a recent CECL Transition Workshop. He said the case studies were helpful in putting "all the theories we've been reading into practice," and he liked being able to chat with other bankers about the upcoming changes during the workshop.
"It is one thing to read the guidance and attend webinars, but sitting down and cranking out the calculations really helps in understanding the new guidance and possible strategies to deal with it," he said in an email interview.
Nichols also found the panel discussion and Q&A session to be helpful. "One thing I do appreciate about the [Abrigo] team is that, while being thought leaders on the topic, they are good at providing practical ways of achieving the goal," he said.
Rock said other attendees have also indicated that getting their hands on actual data and working through some of the calculations has been helpful. She said Abrigo has team members available to help groups working during the afternoon if they have questions or run into difficulties. A cocktail networking reception ends the event.
Abrigo plans to continue working with financial institutions as they implement the new model, Rock said. Most of the previous workshops have sold out, and space is limited. Register here for upcoming workshops.
Additional Resources
Whitepaper: A Practical CECL Action Plan for Community Banks
Webinar: CECL: Hidden Complexities for Credit Unions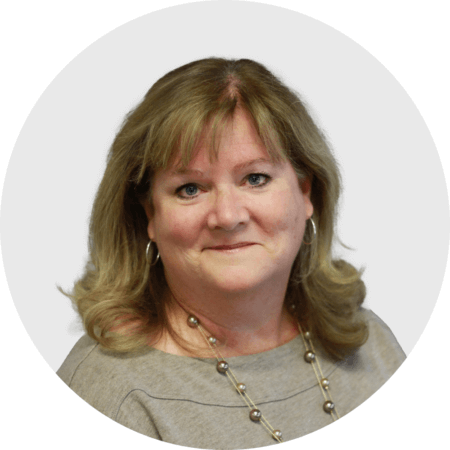 Mary Ellen Biery
Senior Strategist & Content Manager
Mary Ellen Biery is Senior Strategist & Content Manager at Abrigo, where she works with advisors and other experts to develop whitepapers, original research, and other resources that help financial institutions drive growth and manage risk. A former equities reporter for Dow Jones Newswires whose work has been published in