CFO Corner: Jon Engman & the Finances of SaaS
What was the biggest challenge your organization faced over the last 12 months, and how were you able to overcome it with financial leadership? Like many companies, Sesame was affected by the downturn in the economy over the past couple years. As a SaaS company we also faced the opportunity to change our pricing and financial models, growing recurring revenue and establishing a lifetime membership model with longer term service delivery contracts. Fortunately for us, though, we address a historically stable market and provide solutions that are in great demand – bringing dentists and orthodontists online for all their patient communications and marketing needs, 24-7. The key challenge has been to repackage our value proposition to communicate that, in these tough times, dentists and orthodontists need to be online and in touch with their patients or prospects, now – more than ever. Our market understands that those that don't adapt to these technological changes may be left behind.
What has made your organization stand out and be successful financially? We've achieved outstanding profitability improvements over the past twelve months primarily as a result of thorough identification of business and financial model weaknesses; development of clear solutions to address those weakness; and then carrying out strong execution with modifications. Of course, this is a fairly straightforward approach, but the key is being right on all phases of effecting change.
What is the most important thing you have learned in your position? Sesame, like all fast-growing tech companies, will always have a number of opportunities that present themselves to either change strategic or operational direction. I've learned over the years that sticking to a plan can be the most difficult aspect of leading an early to middle-stage enterprise. Sesame was one more validation point to me that "sticking to your guns" can be one of the greatest challenges, but can bring you some of your greatest rewards.
How do you prepare for board meetings and what information is most important for you to present? Sesame is a Software-As-A-Service (SaaS) company, so the Board has a strong interest in SaaS metrics or key performance indicators (KPIs). However, we also want to ensure the Board fully understands the key issues management faces outside of traditional measurement practices. There are issues and risks that are unique to Sesame and the industry, and we don't want the Board to lose sight of that, so we keep those issues front and center as we grow and evolve.
What advice do you have for other CFOs? Most CFOs already know that our role at a company continues to change and evolve along with external market forces. Information has become the key component to all major decisions made by management or the Board. However, sometimes information doesn't tell the whole story. I believe CFOs need to be close to business as well – know what customers are saying; understand the marketing campaigns that are being run, and the code that's being developed, etc. Those data points sometimes give us true signals on how the numbers or information we are seeing now will likely change over time. Lastly, as financial professionals it is easy to focus on tactical and operational aspects of the business. The most important contribution I bring to the Board is an ability to think strategically, and leave tactics to the executives.
Jon joined Sesame in March of 2008 and manages the financial, legal and human resource activities of Sesame. Jon has a 20-year track record in executive leadership for companies making the transition from early stage businesses to market-leading enterprises. Prior to joining Sesame, Jon was CFO of Saflink, leading the company through a period of explosive growth in both market value and industry presence. He began his career with Arthur Andersen, and has held senior finance and operating positions with Captaris and a number of early to mid-size technology companies backed by leading venture firms.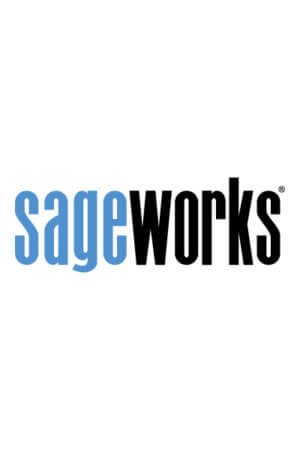 Sageworks
Raleigh, N.C.-based Sageworks, a leading provider of lending, credit risk, and portfolio risk software that enables banks and credit unions to efficiently grow and improve the borrower experience, was founded in 1998. Using its platform, Sageworks analyzed over 11.5 million loans, aggregated the corresponding loan data, and created the largest