CFO Corner: Managing the chaos of growth
Hartman King, CFO of Nashville restaurant developer MStreet Entertainment Group, discusses managing the chaos of growth and the benefit of evolving financial processes.
What was the biggest challenge your company faced over the last 12 months and how were you able to overcome it with financial leadership? Our company's footprint tripled in 2011; number of employees, square footage, revenue, etc. Each of our five profit centers is unique and individual. Managing the chaos of growth has been a big challenge. Close watch and analysis of results have allowed us to address problems as they arise and tackle them before they become more than a nuisance. The updating of our financial metrics and indicators in short time intervals is the key that has kept us strong.
What has made your company stand out and be successful financially? Our company's founder and CEO is a visionary and has a knack for delivering what our guests want. Due to his ability in both vision and leadership, our top-line revenue has met or exceeded aggressive expectations. From a financial perspective, staying dynamic in the way we accomplish our tasks and constantly discovering better methodologies to manage our financial processes have allowed us to stay focused on the results. Also, we are constantly looking to become more efficient and take advantage of new abilities that we did not possess just months ago, such as increased purchasing power.
What is the most important thing you've learned in your position? When I started at the company, I brought a skill set that was unique to our organization. I was able to immediately contribute and add value through quantitative analysis and financial modeling. As we have grown, I spend more time delegating and quarterbacking.  I have quickly learned that effective leadership is the most important skill I can possess and build upon.
How do you prepare for board meetings and what information is most important for you to present? Board meetings force me to "zoom out" and change my perspective from the trenches to a 20,000-foot aerial view. It is easy to get wrapped up in each and every detail that makes up a line item, but the organization must be presented as a whole in board meetings. It is a good time for me to step back and look at general, high-level metrics and refocus on our core and mission.
What's a common error in cash-flow forecasting, and what advice do you have? A cash-flow model can be as simple or as complex as you want it to be. Just don't forget about the inconsistent balance sheet transactions such as CapEx.
What do you do to retain your strategic vision despite the crush of day-to-day operations? That has been a challenge, but one of my favorite parts of the job.  You can nearly always find me carrying an old beat-up leather journal. Any time I am away from the office or my laptop is closed (I still refuse to carry a smartphone), I am drawing diagrams or flow-charts and thinking where we need to be going and how we want to get there. I ask myself a lot of "what-ifs." What if we try this? What if X happened tomorrow? This is my creative time. Then I return to the office and get bombarded by the day-to-day.
What's your favorite book? (For business or escape) Including both business and escape makes this an unfair question. As nerdy as this sounds, I study Excel and Microsoft's Visual Basic for Applications as a hobby. I am constantly reading anything by Bill Jelen (MrExcel) or books on data visualization. I will never be satisfied with my mastery (or lack thereof) of Excel. For escape, "Birds of Prey" by Wilbur Smith is my favorite. I am a life-long sailor and I love to read about adventures at sea.
Hartman King is CFO of Mstreet Entertainment Group, a Nashville developer with three restaurants: Virago, Whiskey Kitchen and Kayne Prime. King is a former derivatives trader with Kingstree Trading at the Chicago Mercantile Exchange and is founder of Spectre Capital, a venture capital and private equity firm. He received his MBA in finance from Vanderbilt University's Owen Graduate School of Management.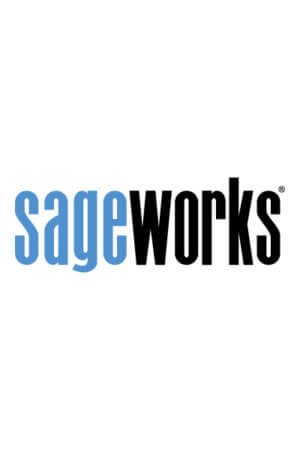 Sageworks
Raleigh, N.C.-based Sageworks, a leading provider of lending, credit risk, and portfolio risk software that enables banks and credit unions to efficiently grow and improve the borrower experience, was founded in 1998. Using its platform, Sageworks analyzed over 11.5 million loans, aggregated the corresponding loan data, and created the largest