CPA: How I became a "broker of services"
Many accountants desire to reduce reliance on providing often-commoditized services such as tax preparation and financial statements, but how do you get your practice moving in another direction?
One option is to take on the role of "broker of services" – someone who advises clients and occasionally puts them in touch with other professionals in order to make sure all of the clients' needs are met. This is a form of business advisory services and one way to deepen current client relationships and to win new clients.  
Doug Lovett, a CPA in Portland, Oregon, and shareholder of Geffen Mesher, says he consciously views himself as a "broker of services" – someone who can help clients figure out what resources they might need and who connects them with trusted, competent professionals outside the accounting practice. Even though Geffen Mesher doesn't charge commissions or fees for these services, offering them helps clients increasingly view the firm as a resource.
"The big advantage is you're providing a real service," he says. "You want to be a problem solver and an advisor. Then you're going to have happy clients because they know they can count on you." And while referring clients to an outside professional doesn't necessarily generate revenue for the CPA firm every time, over time it should.
To serve as a broker of services, you have to take a holistic view of the client and learn about more than just their tax needs, Lovett says. "As a byproduct of that, not only are you probably going to get asked to refer them to other professionals, but you're going to end up generating more business for yourself." 
Here are four steps to becoming a broker of services:
1. Understand that your clients need you for more than tax preparation. At different times in their business and personal lives, clients are going to need the help of other service providers– whether that's lawyers, financial advisors, lenders or others. "CPAs have a unique opportunity in that they are meeting regularly with their clients," Lovett says. As a result, they are frequently asked by clients if they know of someone who can help. Or, they are able to recognize that an outside advisor can help the client with an issue the accountant identifies.
2. Understand that you have unique skills. In addition to your business experience, your knowledge of finances and your clients' trust, you probably have expertise figuring out complex situations related to businesses. As CPAs gain education and training, they learn well how to apply instructions, rules or other information to various circumstances, Lovett notes. "A lot of being a CPA is not necessarily knowing the answer, but knowing how to find the answer," he says. Use those same skills to help clients figure out how they can accomplish their personal and business goals.
3. Develop a roster. Periodically, look through your client list and revisit circumstances where you referred someone to an outsider or perhaps missed an opportunity to help. During the slower part of your calendar year, identify and vet strong product and service providers for various situations so that when a need arises, you can confidently refer a client to someone on your roster of experts. For example, a client may mention wanting to move beyond a simple brokerage account for investments. Knowing the client's circumstances, you might suggest an advisor who has expertise in the type of investment that might fit the client's needs.
4. Consider asking the tough questions. As you look through your list of clients, consider options your clients may not actively consider. For example, you could ask a business owner in his late 50s or 60s whether he or she has thought of a transition plan or simply wants to keep running the business. "Ultimately you may need to refer them to an attorney who deals with sales or an estate attorney or what have you," Lovett says. "But you're bringing up the topic and getting them thinking about it."
Another example: If a client continues to struggle year after year, you may need to refer them to a turnaround expert.
"Clients appreciate having a trusted advisor to turn to when they need help," Lovett says. Even after the referral – to a lender, for example – you can serve as a resource during the client's loan application process. 
"Because a CPA sees a broad spectrum of individual situations, they often have experience to draw from that helps them identify the needs of clients at different times," Lovett says.
An unexpected byproduct of referring your clients to other service providers is that those service providers may just do the same back to you.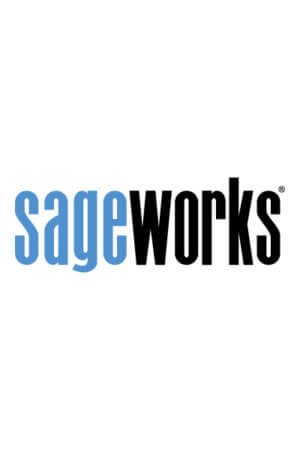 Sageworks
Raleigh, N.C.-based Sageworks, a leading provider of lending, credit risk, and portfolio risk software that enables banks and credit unions to efficiently grow and improve the borrower experience, was founded in 1998. Using its platform, Sageworks analyzed over 11.5 million loans, aggregated the corresponding loan data, and created the largest