Do you have 99 #busyseasonproblems?
Tax and audit season got you down? For all in the accounting industry, it's the time of year that means longer days, pots of coffee, and staring at spreadsheets and W-2 forms ad nauseam. You may be teetering dangerously close to the point of sleeping under your desk at night. This post on the blog "How Should We Account for Me" sums it up nicely.
The only thing keeping you from cracking during busy season may just be a little bit of levity. Give your funny bone a quick workout and feel the stress melt away. It is important to remember that you are not alone. Many, many others are feeling the pains of lack of sleep and absence of a social life. We scoured the world of social media to find some of the best tweets to sustain your sanity.
For example, Laura in Buffalo knows an auditor's pain this time of year. She tweeted:
This terrier's busy season impression is spot-on.
Appleton, Wisconsin-based CPA Chris knows the wear and tear those trips to the printer can take on your footwear. He took to Twitter to say "I must be going to the printer/copy machine too much #busyseasonproblems":
At least you're able to fit in some exercise, Chris! Too optimistic?
In Cincinnati, Allie, the self-proclaimed "nerdy accountant" is feeling the need for more caffeine. Yesterday she tweeted:
We agree. The time change makes it all that much harder to commute in darkness when it is now in the morning and the evening. What is this "extra daylight" non-accountants speak of?
Aside from injecting some much needed humor into the situation, what else helps you power through busy season? Do you change your computer's background photo to your happy place? Perhaps in between tax returns you're enjoying a view of the water from your favorite beach (or one you've always wanted to visit), or a serene scene of a log cabin high atop a mountain. Maybe you don't care the location, as long as it is completely cut off from all communication and client-related headaches. Yes, that sounds good… Are you refreshing Travelocity as often as you're able, just itching to book your May vacation? We don't blame you.
When you have managed to steal away and enjoy some downtime, how do you relieve the stress of tax and audit season? Maybe indulge in a massage (we'd sure love to expense that!), hit a punching bag at the gym, or simply sleep. Try not to waste those precious moments thinking about 1099s or corporate tax rates. Need some more ideas? We have a few more stress-busting suggestions here.
Most importantly, remember the old adage, "This, too, shall pass." In the meantime, we want to hear your best/worst busy season problems! Tweet them to us @Sageworks with the hashtag #busyseasonproblems.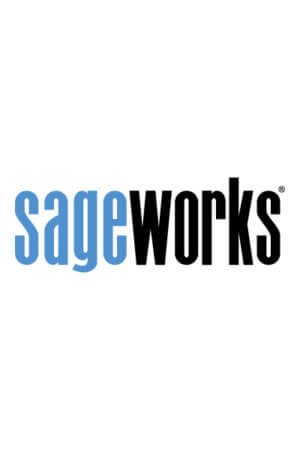 Sageworks
Raleigh, N.C.-based Sageworks, a leading provider of lending, credit risk, and portfolio risk software that enables banks and credit unions to efficiently grow and improve the borrower experience, was founded in 1998. Using its platform, Sageworks analyzed over 11.5 million loans, aggregated the corresponding loan data, and created the largest