Duke's Global Entrepreneurship Program–Featuring Sageworks' Brian Hamilton
Interviewed by Howie Rhee. Full article can be found here. 
You went to Sacred Heart University for your undergraduate degree. What did you study and were you involved in anything entrepreneurial while you were there?
When I was at Sacred Heart, I studied management and finance. My entrepreneurial experience started significantly earlier than Sacred Heart. In middle school and high school, I was always running businesses. This was both a matter of personal interest and need; I needed to save money for college and I also just loved running a business. Of course, when I was at Sacred Heart, I also ran a few businesses during the summer, including a painting and contracting business.
What did you do between Sacred Heart and coming to Duke for your MBA?
I worked for a bank as a credit analyst for one year, which I disliked immensely. I knew that kind of stuff was just not for me. After that, and before Duke, I ran a small service company in Connecticut.  I was used to running these types of businesses so it was a happy time for me, and I was also able to save money to pay for my education at Duke.
Tell us about your time at Duke. What was your goal coming to the program?
My goal in coming to Duke was going to Duke. I wanted to feel as if I could go to a great school and, now that I think about it, to be honest, the type of program I enrolled in was less important than the quality of school I would attend. So, in this way, my end point was to get an education at a great school like Duke. I'll always be grateful that Duke accepted me and that I got to meet a lot of smart people.
You started Sageworks in 1998. Tell us the story of how it got started.
I met a woman, Sarah Tourville, at a course I was teaching at Duke Continuing Studies on reading financial statements. I think this was around 1992 or so. I was working off of a blackboard (they still had blackboards in those days) and instructing the class in ratio analysis. I remember turning to the board and looking over at the formulas and saying to the class, "I'm kind of surprised someone hasn't automated this stuff because it's not that difficult." During the break, Sarah, who was one of the students in the class and a Duke Alumnus, came up to me and told me that she could program a system for financial analysis if I could get one committed to paper. From there, we just sort of became friends. From '93 to '98, she would lightly prod me about the idea of developing an automated financial analysis program, but I was caught up in the other business and didn't get serious about considering it until around 1997. By '97, I knew the consulting business wasn't scalable and had been noodling on the idea of a financial expert system for some time. From my banking and consulting experience I knew that people needed help reading financial statements so I thought seriously about starting a business around this. Sarah and I started talking more regularly and just decided to start Sageworks in 1998.
I understand Sageworks converts hard-to-understand financial data into easy-to-understand language. Can you say a little more about how that works, so people can understand your business?
The idea of taking a single number and turning it into a sentence is not super insightful. For example, if you have blue eyes, and I know this from an input area to a program, I can generate a text sentence that says "You have blue eyes." The same thing is true for financial analysis- you can make single conclusions from single pieces of data very easily. The real challenge is to combine multiple financial factors and develop unique characteristics or algorithms that tell you a lot about a business. That is where a lot of the work was done in our expert system. Even then, though, we were not out of the woods because all companies probably look at their net profit margins, but many companies operate in dissimilar industries, so we had to benchmark each financial metric for each industry, i.e., a net profit margin of 1% for the grocery store industry is probably quite good, where a 1% net profit margin for a doctor's office is probably quite bad. So, really, all we do is take many financial metrics, combine them into algorithms, benchmark each metric, and generate a unique section of text that gives you a full understanding of a business. We have a patent on this process, but I really think our concept is clever at best rather than revolutionary. Right now, our technology is used by thousands of accounting firms and financial institutions to analyze financial statements.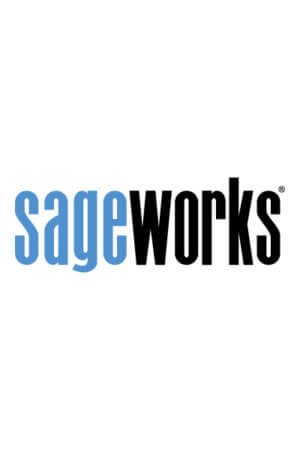 Sageworks
Raleigh, N.C.-based Sageworks, a leading provider of lending, credit risk, and portfolio risk software that enables banks and credit unions to efficiently grow and improve the borrower experience, was founded in 1998. Using its platform, Sageworks analyzed over 11.5 million loans, aggregated the corresponding loan data, and created the largest