Engage your market by leveraging technology
The message of accounting firms has remained relatively the
same over the past decade. Offers of insight and ways to generate business
growth and increase effectiveness have flooded the market.
Though the message has stayed constant, technological improvements
have opened the door for firms to reach beyond the borders of geographical
regions and time zones. As we progress into the era of ubiquitous information,
firms ought to consider how they are perceived – and compared – across the
country. A quick search on the internet yields results that are not bound by
geography, and so firms should harness their messaging and services to
differentiate and increase their competitiveness in an ever-changing digital
world. Access to data is one such way that firms can process information and
react at a speed that at one time felt impossible.
Today, technology trends like Big Data are colliding in ways
that drive productivity and progress toward a future of potential competitive advantages in the accounting market.
Engaging with these trends could help your firm to take
advantage of new business opportunity. Often times, technology seems too big to
implement or hard to understand. In this post I will give you a few easy to
implement tips and suggestions for taking advantage of technology for your
firm's growth.
Intuit
recently released a study that revealed cloud accessibility, big data, social
media, and mobility to be the trends that are reshaping the accounting
industry. Industry data and cloud computing are means that firms can use to
gather information to improve the quality of insight they are able to offer.
Social media and mobility, on the other hand, are means that firms can use to
gain touch points with clients.
• Cloud accessibility
is a confusing
term. It is used as an umbrella term used to describe alternatives to
downloadable software solutions that are uploaded onto your desktop. At other
times it is used to refer to a single alternative to downloadable software
solutions. In this post, I will be referring to it as an umbrella term to
include Saas or web-based services. The benefit of acquiring SaaS or web-based
services is the ability to eliminate geographic barriers between you and the
information you need to access to operate your firm. Decreasing time spent on
in-house IT maintenance and enhancing the conversations between accountant and
client can lead to deeper and more efficient relationships.
• Data solutions,
using financial analysis technology, like ProfitCents,
that leverages data
to produce insights, the firm can more efficiently and profitably allocate
staff time. Data solutions can also help groom new associates into advisors on
which clients can depend. Equipping staff with these tools will help them (1)
efficiently and effectively interpret data and (2) transition their time away
from compliance services to other value-added services offered by the firm.
• Social media is
the most flexible means to expanding business opportunities. With a range of
varying types of social media like LinkedIn, Facebook, Twitter, and YouTube, it
is possible to identify your communication strengths and leverage these
platforms to reach current and potential clients. Allan
Madan's YouTube experience is a success story for how firms can communicate
complex insight into a clear, easily digestible format that helps to inform the
market that he serves. Providing the market with valuable insight warms
potential clients to his services by assuring them that he is a reliable
advisor.
• Mobile features
will allow your firm to continue serving clients when you're out of the office
or when you don't have time to print important documents from the desktop (it's
a great practice for sustainability, too!). Implementing mobile-friendly
solutions for your staff and clients can help streamline activities and save
time when performing audits by decreasing time spent running in and out of the
office to grab important financials.
By improving your firm's capability to gather data, manage
internal communications, and market your services, your ability to improve and
grow client businesses will be more effective. For more helpful information on
embracing technology to grow your firm read our complimentary
whitepaper.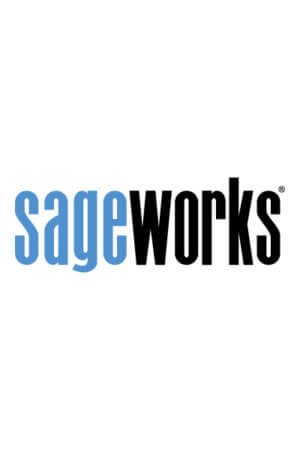 Sageworks
Raleigh, N.C.-based Sageworks, a leading provider of lending, credit risk, and portfolio risk software that enables banks and credit unions to efficiently grow and improve the borrower experience, was founded in 1998. Using its platform, Sageworks analyzed over 11.5 million loans, aggregated the corresponding loan data, and created the largest