Ensuring directional consistency in qualitative factors
The qualitative and environmental factors within the allowance for loan and lease losses (ALLL) are often a major challenge for banks and credit unions due to their inherently subjective nature. Additionally, very little guidance is provided in the 2006 Interagency Policy Statement on the ALLL. During a recent webinar, Sageworks consultants discussed how to document qualitative factors. One key message from the webinar was ensuring directional consistency in qualitative factors, as discussed in the video clip below.
From the video:
Let's talk about directional consistency, as I'm sure everyone has heard the phrase before. I interpret it as "let's just not pull numbers out of thin air." You should be able to do a backtest to look at trends over time and see that qualitative factors have moved accordingly. The simple chart shows this. If I'm seeing positive economic trends in things like GDP, and I'm seeing positive internal trends in terms of my credit quality, I should see my overall reserve level going down. And that should largely be driven by changes in my qualitative factors.
There's no rocket science to this, but moving consistently is important. Always moving off of prior period adjustments is really key to this as opposed to saying "this time, it's going to be 20 basis points (BPS)." If your previous adjustment was 10 BPS, it should be about the marginal change from period to period. This will help smooth the line so that it moves in a consistent direction.
Backtesting is also a worthwhile exercise; that is to look back over time and look at changes in your allowance level and try to correlate those with larger trends. It is certainly worth doing that before having a third party do it for you.
As it's been a rather vague topic, it's especially difficult to know how to backtest properly. Nobody has a correct answer to ensure that it is working. A very simple way to backtest your ALLL is to look to see if your trend has changed over time, and was it consistent with the direction of the data that you said was supporting your factor. This is a very simple way to backtest. If you do that simple backtest and you see that you changed directions when you should've gone the other way, it will open you up for examiners to dive deeper.
For more on how to add objectivity and directional consistency to the qualitative factors, download the whitepaper on qualitative risk factors. Or, access a recent webinar recording on the same topic.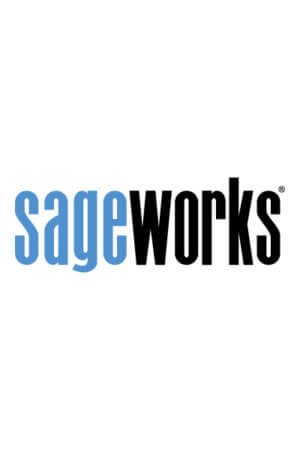 Sageworks
Raleigh, N.C.-based Sageworks, a leading provider of lending, credit risk, and portfolio risk software that enables banks and credit unions to efficiently grow and improve the borrower experience, was founded in 1998. Using its platform, Sageworks analyzed over 11.5 million loans, aggregated the corresponding loan data, and created the largest