Ensuring the creditworthiness of partners
Uncertainty remains the mood of the day, with surveys showing that a sizable portion of private companies are worried that a potential lack of demand is the top barrier to growth. Business owners must protect themselves against financial and operational risks, even as they balance the need to service customers and plan for growth. Obtaining a business credit report can address this challenge.
Businesses in recent years have found it difficult to manage thirdparty risk, especially in a weakly recovering economy. Private companies have seen their average accounts receivable days increase to 50.14 in 2012 from 38.65 in 2009. Meanwhile, the average for accounts payable days has fallen in 2012 after two years of increases. When customers are not paying on time and when suppliers are ratcheting up fees for late payments to them, it can mean cash flow is difficult to forecast, which makes planning for growth and protecting your own credit more complex.
The entanglement of company and business owner financials complicates examining credit risk for privately held businesses. Many business owners use personal credit for their companies, and companies are often owned by multiple business partners with varied financial interests in other businesses. According to the Small Business Administration, a lack of data makes it difficult to know how many small business owners have personal guarantees on their loans, and how small businesses' creditworthiness compares to large firms 'creditworthiness. This lack of data means many types of businesses should evaluate the likelihood that a third party will default on its financial obligations.
Despite the need for conducting financial due diligence, businesses often fail to thoroughly check out the firms with which they do business, according to a recent survey by Sageworks.
By a nearly 2-1 margin, accounting professionals surveyed said clients do not do enough to ensure creditworthiness of customers, vendors and other potential transaction partners before extending credit.
Overall, firms need to be more cognizant of the risk partners pose. Pulling business credit reports and understanding their likelihood of default is a great way to protect the financial health of your firm. As economic uncertainty looms, conducting financial due diligence is crucial in preserving financial well-being, subsequently the firms future.
For more information on facing the challenge of protecting against financial and operational risks while servicing customers and ensuring growth, check out this free whitepaper: Getting Business Credit: Improving the Financial Metrics that Matter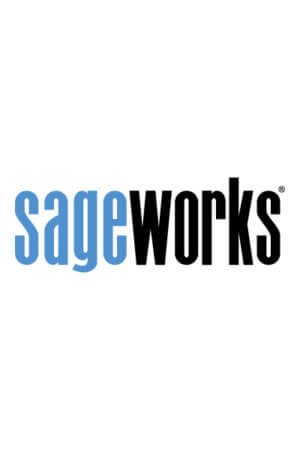 Sageworks
Raleigh, N.C.-based Sageworks, a leading provider of lending, credit risk, and portfolio risk software that enables banks and credit unions to efficiently grow and improve the borrower experience, was founded in 1998. Using its platform, Sageworks analyzed over 11.5 million loans, aggregated the corresponding loan data, and created the largest