Five factors that affect your business credit score
Managing business credit is one of the most important and challenging acts for small business owners. From using personal credit cards for business, to missing out on opportunities in small business tax credit, there are several ways to get entangled which can harm your business's creditworthiness.
Business 2 Community, an online publication, recently published an article on five simple rules to keep in mind for building a good business credit score.
1. Avoid making multiple credit applications
Opening multiple credit card applications in the hopes of getting discounts or expanding your credit needs can be detrimental to your business credit score. The more applications you make, the more creditors will run credit checks, which could raise "Red Flags". Avoid this, and make sure you do your research and only apply if it is a good fit.
2. Transfer your balances
Managing multiple credit cards can be difficult, but to acquire a high business credit score, there are a few things you should consider. Try to pay off balances on your cards, but if you don't have the required budget, paying more than the minimum will help improve your debt to equity ratio.
There are several cards that offer 0% transfer balances for a certain time period, so consider transferring balances to the card with lowest interest rates.
3. Keep old accounts open
With personal credit, we have learned that having unused credit lines can be counted against us. But in business credit, the more accounts, the better, even if they are unused.
Closing an account can lower how much credit you can borrow in the future. Always being aware of your credit limits, used and available, is imperative to increasing your business credit score.
4. Evaluate your company structure
Sole proprietor businesses and partnerships tend to be the easiest types of companies to create, but can also be more prone to financial constraints, the article said. Your business credit score could be affected by your company structure.
5. Keep your financial statements up to date
Financial statements won't directly affect your business credit score, but when seeking and evaluating credit options, lenders will check your claimed revenue against actual revenue, and any discrepancy could have an effect on your credit limits.
Read the article in Business 2 Community here.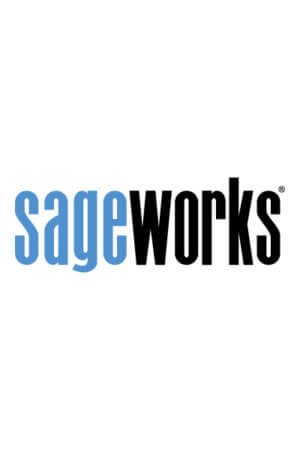 Sageworks
Raleigh, N.C.-based Sageworks, a leading provider of lending, credit risk, and portfolio risk software that enables banks and credit unions to efficiently grow and improve the borrower experience, was founded in 1998. Using its platform, Sageworks analyzed over 11.5 million loans, aggregated the corresponding loan data, and created the largest