Getting loan presentations right the first time
The key to clear, complete and concise commercial loan presentations is beginning with the end in mind, says Gary Welsh, Banking Services Manager at Condley and Company, a leading bank advisory and full service accounting firm. In Part 1 of this guest column, Welsh elaborates on the concept and how to evaluate your current commercial lending process.
Begin commercial loans with the end in mind
By Gary Welsh
As a former senior commercial loan officer, I discovered a powerful paradigm to clear, complete and concise commercial loan presentations. In essence, you must begin your commercial lending process with the end (the closing) in mind using a broad understanding of commercial loan closings across a wide variety of commercial transactions.
In other words, you should begin your commercial loan presentations by asking yourself the basic question, "What is this commercial loan going to look like at closing?" Sounds simple enough, doesn't it? However, it is not as easy as you think. For some commercial lenders, it's an entirely new paradigm or way of thinking.
So where does your lending staff stand? Here is a management tool to evaluate your current commercial lending paradigm: Take a sample of the commercial loan presentations that your lending staff has recently submitted to your loan committee. Note how many first-time loan submissions were approved and closed based on the initial loan structure and cash flow analysis. Also determine:
How many loans were restructured and resubmitted?
How many approved loans actually closed?
Which approved loans did not close and why?
How many times were they resubmitted prior to closing?
How many loans involved last-minute document waivers prior to closing?
How many loans provided additional funding for other loans that fell short?
You may be surprised at what you find as you review your bank's commercial credit culture from the initial loan presentations to the loan resubmission process within your bank. Is your overall commercial lending system efficient? Are your initial commercial loan presentations organized in a manner to forestall unnecessary and time-consuming resubmissions?
Every step of the commercial loan application process, initial cash flow analysis and commercial loan presentation is an opportunity to plan your commercial loan closing in detail. Beginning with the end in mind increases your prospects for success for not only your borrower's business lending needs, but also for your bank's commercial credit culture.
Furthermore, Section 1071 of the Dodd-Frank Act added a new section – 704B to the Equal Credit Opportunity Act (ECOA) that will almost certainly require that you review your commercial credit culture at some point in the very near future. Proposed rules for additional commercial loan data collection and reporting are on the immediate horizon.
The new rules will essentially require that commercial loans to minority and women-owned businesses and to small businesses be documented with a greater level of care and due diligence starting with the initial commercial loan application and loan committee presentation. Therefore, the new ECOA regulations and impending procedures may necessitate the begin-with-the-end-in-mind paradigm for commercial loan underwriting.
Thankfully, visualizing a commercial loan transaction with circumspection is a skill that can be developed. In my next post, I'll provide a few suggestions to help you break into the new paradigm of beginning with the end in mind.
Gary Welsh is a manager in the banking services group of Condley and Company LLP, where he provides loan review and compliance services for the Abilene, Texas firm's clients.
This general article is not intended to be a substitute for sound legal advice provided by experienced and competent legal counsel nor is it intended to apply to complex loan structures or more technical forms of lending such as construction lending.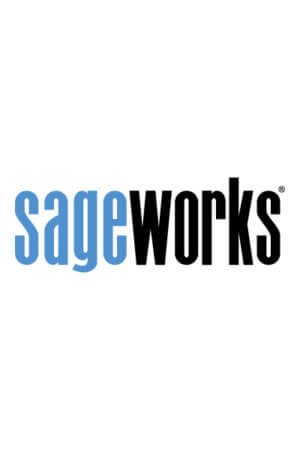 Sageworks
Raleigh, N.C.-based Sageworks, a leading provider of lending, credit risk, and portfolio risk software that enables banks and credit unions to efficiently grow and improve the borrower experience, was founded in 1998. Using its platform, Sageworks analyzed over 11.5 million loans, aggregated the corresponding loan data, and created the largest