Health care ruling reactions
Quick reads on the Supreme Court's health care ruling and what it means for businesses:
From the Journal of Accountancy:
"Several health-care-related elements of the legislation are already in effect, and the Court's decision will allow them to continue. These include a temporary high-risk pool for individuals with preexisting health conditions, a prohibition on lifetime dollar limits for essential benefits in insurance policies, and a requirement that dependents be allowed to stay on their parents' health coverage until they turn 26. In addition, insurers are prohibited from excluding preexisting conditions for children under age 19 and, starting in 2014, will be prohibited from discriminating against any individual based on a preexisting medical condition. Also in 2014, states will be required to establish health insurance exchanges, and the insurance premiums of individuals in households with income up to 400% of the poverty line will be subsidized."
Article also includes a summary of tax and tax-related provisions in the health-care law upheld today.
From the National Federation of Independent Business press release:
"Under [the Patient Protection and Affordable Care Act], small-business owners are going to face an onslaught of taxes and mandates, resulting in job loss and closed businesses. We will continue to fight for the repeal of PPACA in the halls of Congress; only with PPACA's full repeal will Congress have the ability to go back to the drawing board to craft real reform that makes reducing costs a number one priority. The power and control of health-care decisions should be in the hands of the consumer, not the government."
From a statement by the Small Business Majority, an advocacy group:
"The political circus that has surrounded this law for the past two years hasn't done anything to help small business owners struggling with high costs. Today's ruling lets us get back to what's important: implementing the law and getting small business owners the financial relief they've been waiting for."
The group is hosting a free 2 p.m. conference call to discuss how the Supreme Court decision will impact the future of health care for small businesses. 
Here is the link to register for the call: http://www.eventbrite.com/event/3678909718
From the U.S. Chamber of Commerce press release on the ruling:
 "While we respect the Court's decision, today's Supreme Court ruling does not change the reality that the health care law is fundamentally flawed. Left unchanged, it will cost many Americans their employer-based health insurance, undermine job creation, and raise health care costs for all.
From The Wall Street Journal's Q&A on what the health care decision means for small businesses:
"Most of the law's key provisions are set to take effect roughly two years from now, on January 1, 2014. Based on the ruling, all individuals—including small-business owners—must have health insurance starting in 2014, or pay a penalty."
From a statement by the National Retail Federation:
"Although the Court upheld the law's constitutionality, many problems remain: it penalizes employers too much; it doesn't do enough to reduce the cost of health care; and it is unreasonably complicated and difficult to implement and administer. This law will have a dramatic, negative impact on every employer and employee in the United States and further constrain job creation and economic growth. NRF will redouble our efforts to repeal the law while we continue to work, in good faith, with regulators to smooth implementation for retailers and businesses alike." 
Additional information:
Brian Hamilton, CEO of Sageworks, provides insight into the Affordable Care Act's impact on private companies on MSNBC's Your Business: Small Business Health.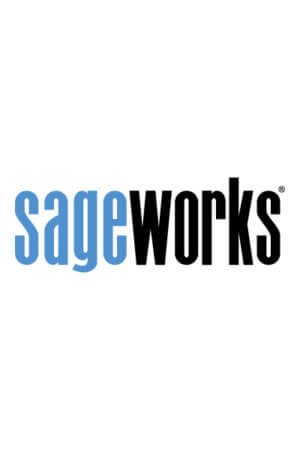 Sageworks
Raleigh, N.C.-based Sageworks, a leading provider of lending, credit risk, and portfolio risk software that enables banks and credit unions to efficiently grow and improve the borrower experience, was founded in 1998. Using its platform, Sageworks analyzed over 11.5 million loans, aggregated the corresponding loan data, and created the largest