Hot summer reads for accountants: Books and popular blog posts
The awesome thing about technology is that your vacation reading list can be packed in your smartphone or tablet. Now more than ever, it's easy to find something good to read when you're relaxing in the mountains, chilling at the beach or (heaven forbid) waiting at the airport during a flight delay. 
We've compiled a list of our five most popular blog posts for accountants this year, so if you're getting ready for some time off in the coming weeks, bookmark this page and revisit it when you're ready to relax with a good article or book.
Each blog post will only take about 2 minutes to read, leaving you plenty of time to close your eyes and dig your toes into the sand – or to do whatever else you can't wait to get to on vacation.
Below the links to the blog posts, we've gathered five hot-off-the-presses books that can help you grow your accounting practice, manage it better or simply get a chuckle about it.
Top 5 blog posts for accountants so far in 2014:
1. What are analytical procedures and when are they used? Selecting and documenting analytical procedures are subjective processes, so the area of analytical procedures is one that can cause frustration for accountants. 
2. Stop competing on price alone: Why accounting firms are transitioning to Type 2 services Offering Type 2 services, or those that go beyond compliance and add value to the client, not only deepens relationships with existing clients, but it can also make the firm's services more attractive to the types of clients most coveted: Those who pay on time and can afford to pay more for valued services.
3. The role of external auditors in detecting financial statement fraud A recent report by the Anti-Fraud Collaboration reinforces the key role that external auditors play when it comes to detecting financial statement fraud.
4.  What is the importance of industry analysis? Industry analysis is critical for any business professional looking to stay competitive.
5. Why audit planning is critical Audit standards in recent years have placed an increased importance on audit planning and have underscored the critical role it plays in the engagement.  
Books for accountants
During busy season, we provided a list of the most-wished for books about accounting, according to Amazon's daily updated list of books added to wish lists and registries. And while some people like to tackle weighty hardback non-fiction books during vacation, others are looking for a quick, cheap read that can teach them something new or provide a fresh perspective.
In this list, all of these e-books are around $10 or less on Amazon; some can be read for free on a Kindle device if you have an Amazon Prime membership (at least as of the date of this blog post). And each should take between 90 minutes and about 3 hours to read, based on the average adult reading rate of about a page a minute. Of course, paperback and hard cover editions are available for many of these, too.
Networking Success: Official Business Development Series for Professionals: Including Secret Unfair Networking Advantages by Walter Timoshenko 
The Intentional Accountant: Your Roadmap for Building a Next Generation Accounting Firm by M. Darren Root. 
Firm Forward: A Journey From the Land of Compliance to the World of Reliance by Edi Osborne. 
Finally, if you're looking for a light-hearted read you can pick up off and on throughout your vacation, there's always The Accountant's (Bad) Joke Book by Rick Telberg from CPA Trendlines. 
And if you don't have time to take a vacation or read a book, make a note that MindShare Consulting principal Michael McLaughlin's popular book, "Winning the Professional Services Sale: Unconventional Strategies to Reach More Clients, Land Profitable Work, and Maintain Your Sanity," comes out on MP3 on Sept. 23. If you can't listen to it as you fly off to a fun-filled vacation, maybe you can listen as you drive back into the office.
To access additional posts, helpful checklists and infographics aimed at helping accountants grow and manage their practices, visit our resources page.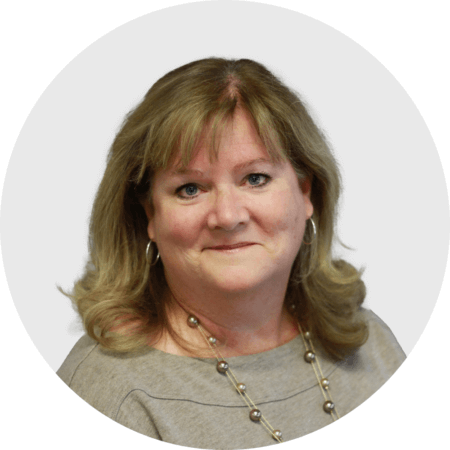 Mary Ellen Biery
Senior Strategist & Content Manager
Mary Ellen Biery is Senior Strategist & Content Manager at Abrigo, where she works with advisors and other experts to develop whitepapers, original research, and other resources that help financial institutions drive growth and manage risk. A former equities reporter for Dow Jones Newswires whose work has been published in