Why Some Small Business Borrowers Bypass Banks and Credit Unions and What Your Institution Can Do About It
Do banks and credit unions still meet the needs of small business borrowers? To listen to some fintechs, they don't.
"Unlike a bank, our application process is quick, easy and transparent," says peer-to-peer lending marketplace Funding Circle on its website. Comparing its technology- and data-driven approval process to the "clunky and inflexible" underwriting process at traditional banks, Funding Circle pitches that it provides funding in as few as 5 days from acceptance of an offer.
"More and more small businesses recognize that banks can't meet their needs and now turn to alternative borrowing options without ever approaching banks," Funding Circle U.S. Managing Director Bernardo Martinez said in a recent interview for Forbes.com. Citing a company survey, Martinez said the top reason SMBs came to Funding Circle before going to a bank for a loan was their concern the decision would take too long or would be too much of a hassle.
Of course, other surveys show that borrowers have their own gripes with fintechs. A new report on the latest Small Business Credit Survey by the Federal Reserve banks found that satisfaction among successful credit applicants was consistently lowest among online lenders (49 percent). It was highest at small banks (79 percent) and credit unions (85 percent), followed by large banks (67 percent). Overall, more than 60 percent of applicants to online lenders reported challenges with their applications, compared with only about half of all large bank and small bank applicants, according to the 2018 Small Business Credit Survey.
High interest rates and unfavorable repayment terms were the most commonly cited challenges with online lenders; online lenders were cited more than twice as often for those challenges than either large or small banks or credit unions were cited.
However, the Fed survey continued to find higher levels of dissatisfaction with the wait times on credit decisions and funding at traditional banks and credit unions than at online lenders. Similarly, a difficult application process was a more common complaint among applicants at traditional banks and credit unions than among applicants to online lenders.
Loan officers, credit analysts, and others who have been in the business awhile are probably not surprised that prospective borrowers get frustrated with waiting for decisions on business loan applications. Bankers get frustrated, too.
Neill LeCorgne, Vice President of Banking at Abrigo and the former President and Director of a multi-bank holding company in Florida, recalls that the loan approval process at his former institution had gone unchanged over several decades. It was slow and treated nearly every credit the same whether it was complex or straightforward, whether it was extremely strong or clearly weak. That is the case with many institutions today as well, LeCorgne said during a recent Abrigo webinar.
"What that means is our process is still inefficient. I think we miss opportunities to grow our franchise with good loans, and more importantly, I think in cases where we tend to take a long time to get back to borrowers, the borrower experience needs to be improved pretty dramatically," he said. Otherwise, traditional lenders risk losing attractive borrowers to faster lenders with better customer experiences.
Using technology to win business borrowers
Technology can play a critical role in retaining business customers looking to borrow. It can also help attract new business borrowers who can bring deposits with them to the financial institution. LeCorgne noted that technology can speed up the loan origination process, the credit spreading and underwriting process, the loan scoring process, and the loan decisioning process. Financial institutions providing SBA 7(a) loans – considered some of the most paperwork-intensive loans offered — can utilize SBA loan origination and underwriting software that generates required SBA forms 1919 and 1920 and integrates with E-Tran to streamlines the process – all within the same platform as the institution's commercial and personal loans.
"Some of these technologies that were unaffordable to smaller banks and credit unions years ago are now not only affordable, they're crucial to achieving the necessary scale that will make business loans more profitable and make the bank's business more sustainable," LeCorgne said.
Small businesses are not the types of prospects that banks can afford to cede to fintechs. The Fed's Small Business Credit Survey found that among employer firms, 72 percent expect revenue will increase over the next 12 months. In addition, among those that had applied for financing over the previous year, 56 percent had done so in order to expand the business, pursue a new opportunity, or acquire business assets.
Using technology to speed loan decisions
Data from the same survey also supports the idea that treating every loan application the same way in the intake, underwriting, and decisioning process isn't the most efficient way for financial institutions to handle them. While 78 percent of firms that applied received at least some financing, only 47 percent of firms that applied for credit received the full amount sought. "Funding shortfalls were most acute for firms seeking $100K-$250K, consistent with findings from the 2017 survey," the report said.
A low credit score topped the reasons for credit denials, followed by too much debt already, insufficient collateral, a credit history that was insufficient or too new, and finally, by weak business performance.
Loan pathing is a way to optimize how loan applications are handled by mapping the path that various applications follow, based on the application's characteristics, such as debt levels, collateral, credit scores, etc. Loan pathing that incorporates software and workflow management for smaller loans can speed decisioning and lower average origination costs.
Based on criteria and thresholds set by a financial institution's credit policy, a loan pathing system would send a clearly strong application quickly down a path toward likely approval while sending an obviously weak and unbankable loan down a path for a quick "no." This leaves more time for commercial lenders, analysts, and approving officers to analyze the returns and risk of applications in the middle range.
Banks and credit unions create inefficiencies when their processes don't differentiate between strong and weak loans, according to LeCorgne. "The result? A sub-par customer experience across all customer types, potential compliance risk, and inefficiency that not only wastes resources but can also result in loans lost to competitors that can respond more quickly," he said in a recent whitepaper.
Additional Resources:
Whitepaper: Loan Pathing: The Road to More Efficient Lending
Webinar: Raising the Bar: 4 Criteria When Assessing a Modern-Day Loan Origination System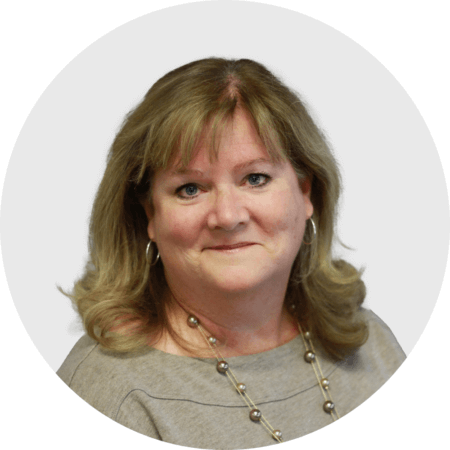 Mary Ellen Biery
Senior Strategist & Content Manager
Mary Ellen Biery is Senior Strategist & Content Manager at Abrigo, where she works with advisors and other experts to develop whitepapers, original research, and other resources that help financial institutions drive growth and manage risk. A former equities reporter for Dow Jones Newswires whose work has been published in