How much cash should a company have?
Just as oxygen keeps humans alive and moving, cash keeps businesses surviving and thriving. How much cash is enough to meet the vital needs of a business? Is the same amount of cash sufficient for a two-owner hair salon as for a restaurant with two partners or for a builder with no employees?
A survey by the JPMorgan Chase Institute found that cash balances vary dramatically across industries, but in many cases, cash is scarce enough that the typical small business has little room for error. For a cash-strapped business, economic headwinds or unexpected events can create shocks that are potential disasters.
"A large share of small businesses in the U.S. has limited liquidity (as seen through their deposit accounts), potentially making them vulnerable to shocks," said the institute, which drew from proprietary data from 2015 to analyze small business cash flows and cash reserves. By examining the credits and debits (for payroll, loan or tax payments, supplies purchased or other expenses) within business deposit/savings accounts, JPMorgan Institute determined each business's cash buffer. 
The median business in the study's sample had an average daily cash balance of $12,100, or a buffer to support only 27 days of typical cash outflow. In other words, if cash stopped flowing into the business, it would be able to cover less than a month of its usual expenses and other cash outflows. "Without strong and continuous cash flow management, even small changes in cash inflows or outflows—especially if unexpected—can have large impacts on the financial health of these businesses," said study authors Diana Farrell and Chris Wheat. 
It should not come as a surprise that cash balances and so-called buffer days varied widely across industries. In the personal services industry, the median small business had an average daily cash balance of $5,300, compared with $34,200 in the high-tech manufacturing industry. Real estate firms had a median of 47 cash buffer days; at the opposite end of the spectrum, restaurants had a median cash balance that would last 16 days. Considering some restaurants and retailers in Massachusetts lost half of their sales during one month of an unusually harsh winter in 2015, the low cash buffer for restaurants suggests many of those restaurants likely faced a liquidity crunch, the September 2016 report said. The authors noted that some businesses are able to access credit. However, given how long it takes many businesses to seek and obtain funding, it can often be too little too late.
How to estimate cash needs
Business owners seeking to determine how much cash is needed can start by examining past monthly cash flow. Review sources of incoming cash and list all of the one-time and recurring outflows. Next, identify cash needs in upcoming months, particularly for financing accounts receivable, purchasing inventory or raw materials and making tax payments. Using industry benchmarks or industry data can help owners of existing businesses see how they compare to their peers and can help startups estimate needed cash balances. Advisors such as accountants can also be great resources of information based on their work with other businesses.
To help business owners and their advisors take advantage of opportunities to boost cash flow, Sageworks recently published "The Definitive Guide to Improving Cash Flow." The guide covers how to identify opportunities to generate more cash and how to improve the key drivers of cash generation, including inventory days, accounts receivable days and net profit margin.
Improving cash flow isn't just important for business owners. JPMorgan Chase Institute noted that small businesses in labor-intensive industries provide 86 percent of total U.S. small business employment, but the study found that these businesses have fewer cash buffer days than do those in capital-intensive industries.  "As a result, any financial vulnerability that affects these businesses and their owners may pose financial risks to their employees as well," the report said. "It therefore becomes particularly important that these small business owners understand all the components of their labor costs—including the costs for salaries, benefits, training, and turnover—and ensure that they have enough cash buffer days to fulfill their obligations to employees if faced with sudden economic shocks or idiosyncratic challenges."
Additional Resources 
Practice Aid: Avoid Cash Flow Catastrophes
eBook: The Definitive Guide to Improving Cash Flow
About CashSage
CashSage is a cash flow analysis solution provided by Sageworks to help business advisors and their clients uncover key business drivers and generate recommendations that will improve cash.  Learn more at cashsage.sageworks.com/.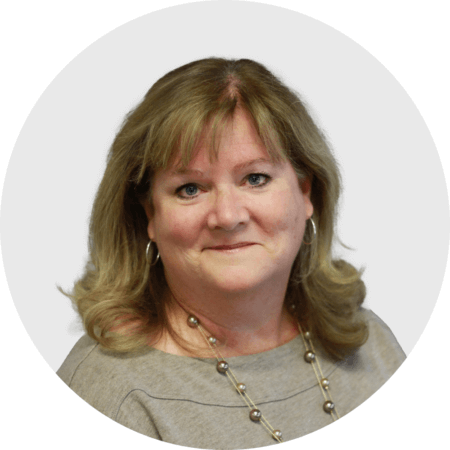 Mary Ellen Biery
Senior Strategist & Content Manager
Mary Ellen Biery is Senior Strategist & Content Manager at Abrigo, where she works with advisors and other experts to develop whitepapers, original research, and other resources that help financial institutions drive growth and manage risk. A former equities reporter for Dow Jones Newswires whose work has been published in