How to help your bank stand out from the crowd
In a recent post on American Banker, Bill Early, president and mortgage lender of PlumDog Financial, argues that banks need to be more like carrots. He isn't talking about painting the walls orange, but rather transforming the banking industry to become more client focused.
Early notes carrot consumption in the United States has more than doubled over the past two decades, with the average consumption per American rising from 6 pounds to 11 pounds due to the carrot industry's innovative approach—taking muddy bunches with a rough outer skin and branding them as "baby carrots" that are smaller, more aesthetically pleasing, and ready to eat.
"What sets your institution apart from competitors?" Early states that he often asks bankers this question in seminars he conducts. Common answers include:
• Great service
• Multiple locations
• Develop personal relationships with clients
• Competitive rates
However, Early argues these factors don't necessarily help customers choose a bank because EVERY bank claims this. With no real differentiation among banks, consumers decide who they will bank with based upon more arbitrary reasoning, such as patriotic sensibilities and aesthetically pleasing colors. To attract new customers, Early argues, it is necessary to take some creative steps. He suggests a two-step process.
1. Ask customers about their needs: Hold focus groups to find out more about customer goals or distribute surveys to valued clients using online tools such as Survey Monkey.
2. Ask employees, clients, and others in the business community how to stand out from the crowd. Addressing the needs of your community can often serve as a differentiator.
After determining customer needs and developing differentiators, banks should implement targeted marketing strategies to deliver these learnings to customers. For example, if you find out that clients want banks to help grow and manage their businesses, a marketing campaign on offering advisory services would be prudent.
From an operational perspective, banks can also streamline processes to create a better customer experience. For instance, by investing in an automated credit administration solution, banks can deliver loan decisions much faster to clients—and gain a leg up on the competition.
Aside from quicker loan decisions, an automated credit administration solution also allows for proactive client communications with reduced administrative workload, keeping the customer up-to-date with new information.
Early notes that it is necessary for banks to reinvent themselves each year to remain relevant. While this is certainly a challenge, "it's even riskier for banks to keep doing what they've always done," says Early.
By giving customers just what they expect, banks are ultimately harming themselves in the future. The key to gaining and retaining clients is to address the unexpected—deliver a loan decision in a matter of days, offer advisory services to small business owners, or revamp your client communication strategy, among other things.
As Early argues, banks should think of themselves as carrots in an effort to stand out from the crowd.
To find out more about this topic, download this complimentary whitepaper on Doing More for Business Borrowers.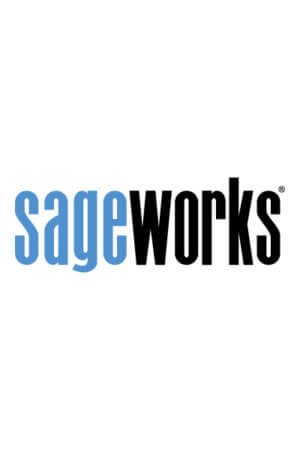 Sageworks
Raleigh, N.C.-based Sageworks, a leading provider of lending, credit risk, and portfolio risk software that enables banks and credit unions to efficiently grow and improve the borrower experience, was founded in 1998. Using its platform, Sageworks analyzed over 11.5 million loans, aggregated the corresponding loan data, and created the largest